20 Aug 2019
5 Tabletop Games to Play With your 6 Year Old
Tabletop games are a great way to get your kids (and even the rest of the family) to unplug, put away the screens, and spend some time being social with each other. But even the most patient of parents might be tired playing Connect 4 or Hungry Hungry Hippos for the 20th time. Age 6 seems to be a magic number where a whole world of board games open up for you and your family. So what follows are five great games that are worth playing with your little one.
To keep things simple, we are going with the age recommendations supplied by the game publisher. You know your child better than anyone, so if they are advanced for their rage, even a 5 year old or younger could probably handle these games. Just make sure they are old enough that aren't still trying to eat the game pieces.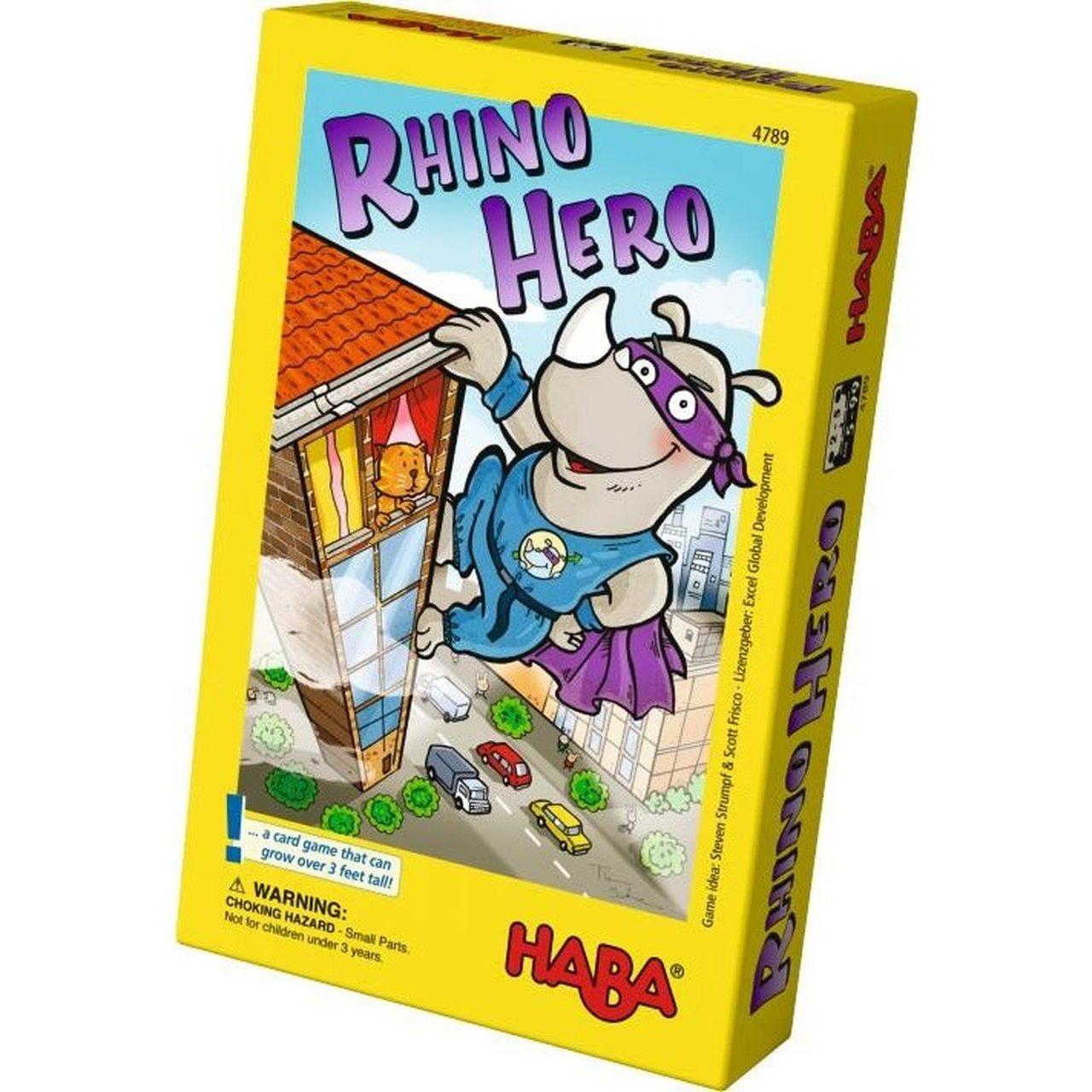 Rhino Hero - Family game publisher HABA excels in this area and we could probably create a whole list just of their games. Rhino Hero (and its older brother, Rhino Hero: Super Battle) is a dexterity game that has players building a tower out of cardboard walls and floors, all while trying not to be the one to knock it over. The great thing about Rhino Hero is that you can play it by the simple rules, or just take turns placing trying not to be the one that knocks it over. Both ways are loads of fun.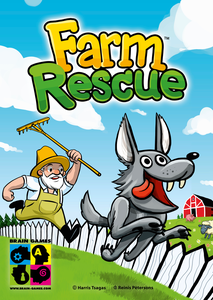 Farm Rescue - When it comes to memory games, most are competitive affairs. Yet Farm Rescue takes that concept and turns it on its head by making Memory Match a cooperative game. In the game players are trying to turn all 25 animals face down before the wolf makes its way to the barn. The nice thing about being a cooperative game is that players can work together to remember the tiles, which makes this game much more accessible. If you'd rather work with your family members instead of against, then Farm Rescue is a great choice.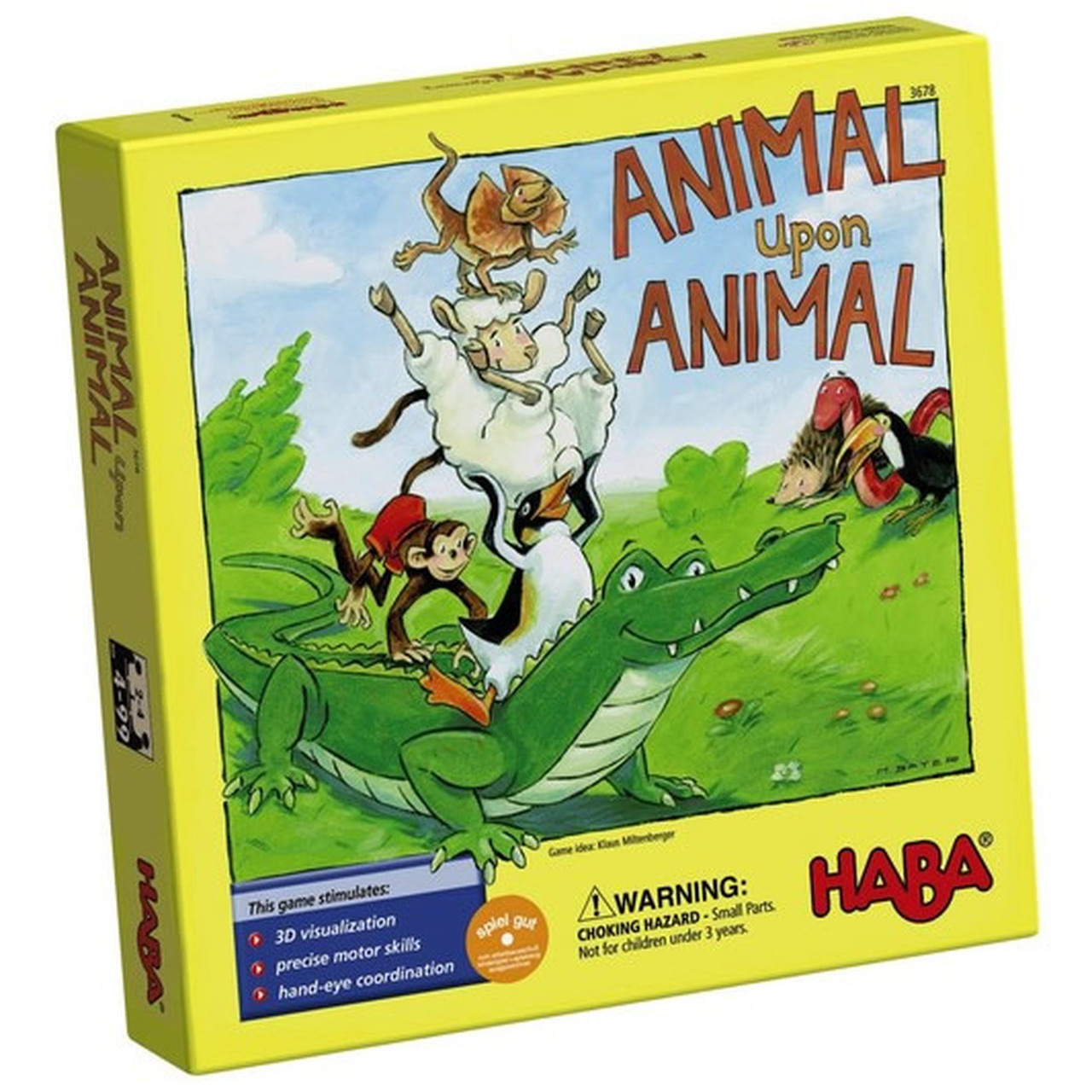 Animal Upon Animal - This stacking game is one of HABA's most notable family games (and even comes in a few different versions). This one is actually playable from ages 4 and up, so you have a bit more flexibility with this title. Animal upon Animal tasks players with trying to be the first to stack all of their creatures on the central hill. The rules are simple: roll a die and resolve the icon, with a few extra wrinkles thrown in to help keep things interesting. The diverse shapes of the wooden animals in the game help to add not only some variety, but make the game fun to play with as well.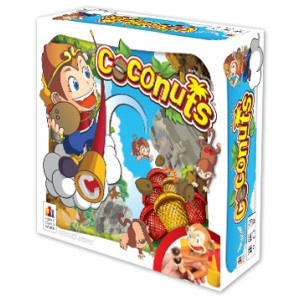 Coconuts - A surefire hit for players of almost any age, Coconuts gameplay is devilishly simply, yet highly addictive. In Coconuts, each player has a monkey-catapult and your goal is to fling a coconut across the table into one of the buckets in the center. Do so and you collect the bucket (6 and you win). The wrinkle is that your opponents can steal one of your buckets if they land a coconut in it. This is one of the biggest crowd pleases we've come across. It's very hard to play a game of Coconuts and not immediately want to set it up for a second play.
Get Packing - This quick playing game can also help teach your kids about spatial awareness. The goal is to be the first player to fully pack your suitcase. Easy enough right? Only if you are both quick and clever! Each round a card is flipped and players must quickly gather those objects and figure out how to fit them in their suitcase. The plastic pieces come in a variety of shapes and sizes, so players will need to be quick thinking as they try and figure out the best way to fit each shape in the suitcase.