13 Apr 2020
Great Games for Your 2-4 Year-Old
Younger kids always want to feel included, game time is no different. While a majority of games are not a great fit for the toddler crowd, it is fun to find ways to include them and help them find the joy of playing games. The trick is finding games that are good for this age that you can enjoy as well.  So if you are looking for games to play with a child between the ages of 2-4 years old, we have a bunch of great ones in stock. Along with being a great way to have fun together these games are great for little developing minds.
Here are a few of our favorites: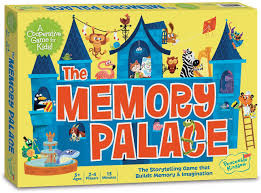 The Memory Palace - This game helps children develop Memory Tricks as they place animal tokens in different rooms of the Memory palace while telling a story of why they are there. What we love about this game is that it keeps Children engaged because they get to to tell the story and for kids this age the chance to be "in charge" of something is a big deal. Big colorful pieces are perfect for small hands and great for developing minds!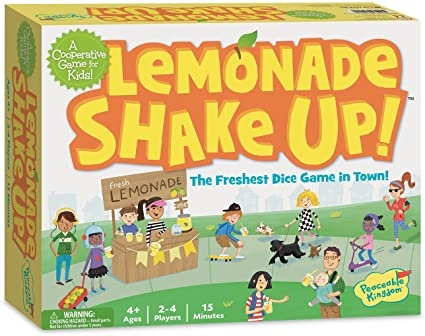 Lemonade Shake Up! - In this fun entrepreneurial game you and your kids will run your own Lemonade Stand.  The goal is to collect 12 quarters before you serve 4 sour lemons. To that you roll dice to collect ingredients to sell lemonade to customers and collect the coins to fill up their coin jar. This is a great cooperative game that has a fun push-your-luck element similar to Yahtzee.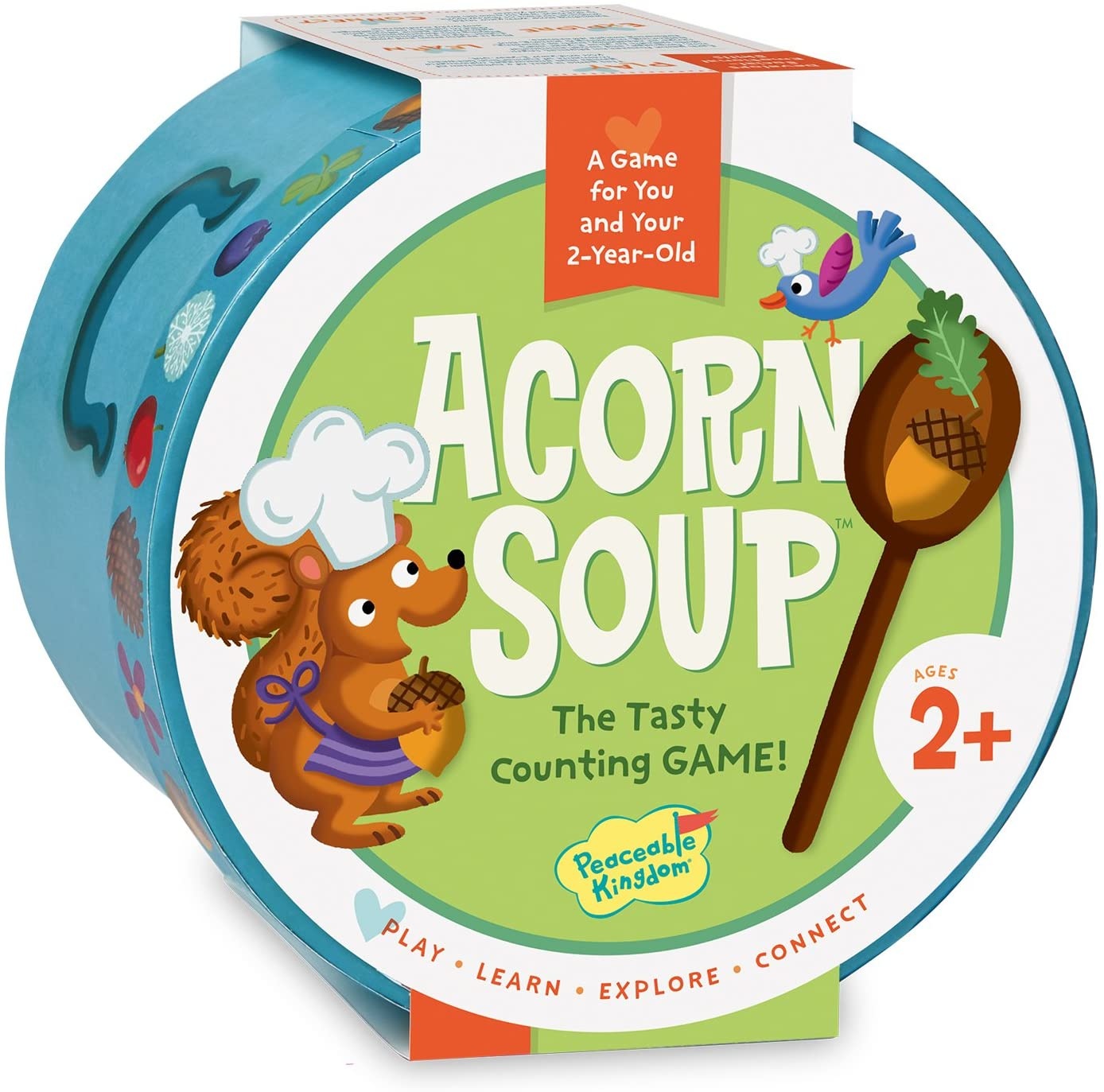 Acorn Soup - Use recipes to select the right ingredients to make Squirrel's favorite soups. This is a great game for prepping kids with the skills they will need to learn to read. Nice big cards with pictures of the different items needed to make each "soup" help young minds recognize pictures and symbols. Fun big wooden pieces are great for small hands and make it a fun engaging activity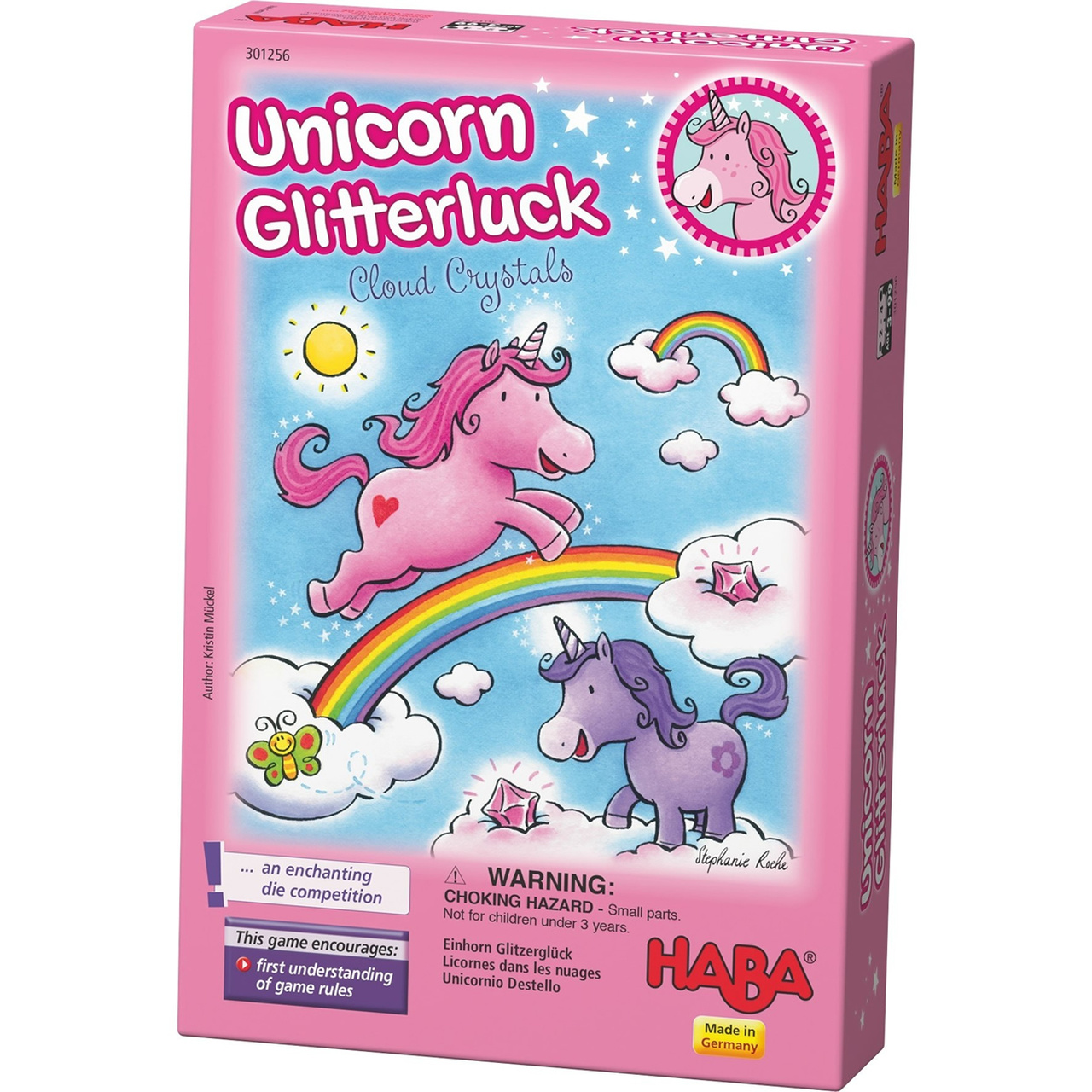 Unicorn Glitterluck: Cloud Crystals - Race to collect crystals and share with your friends.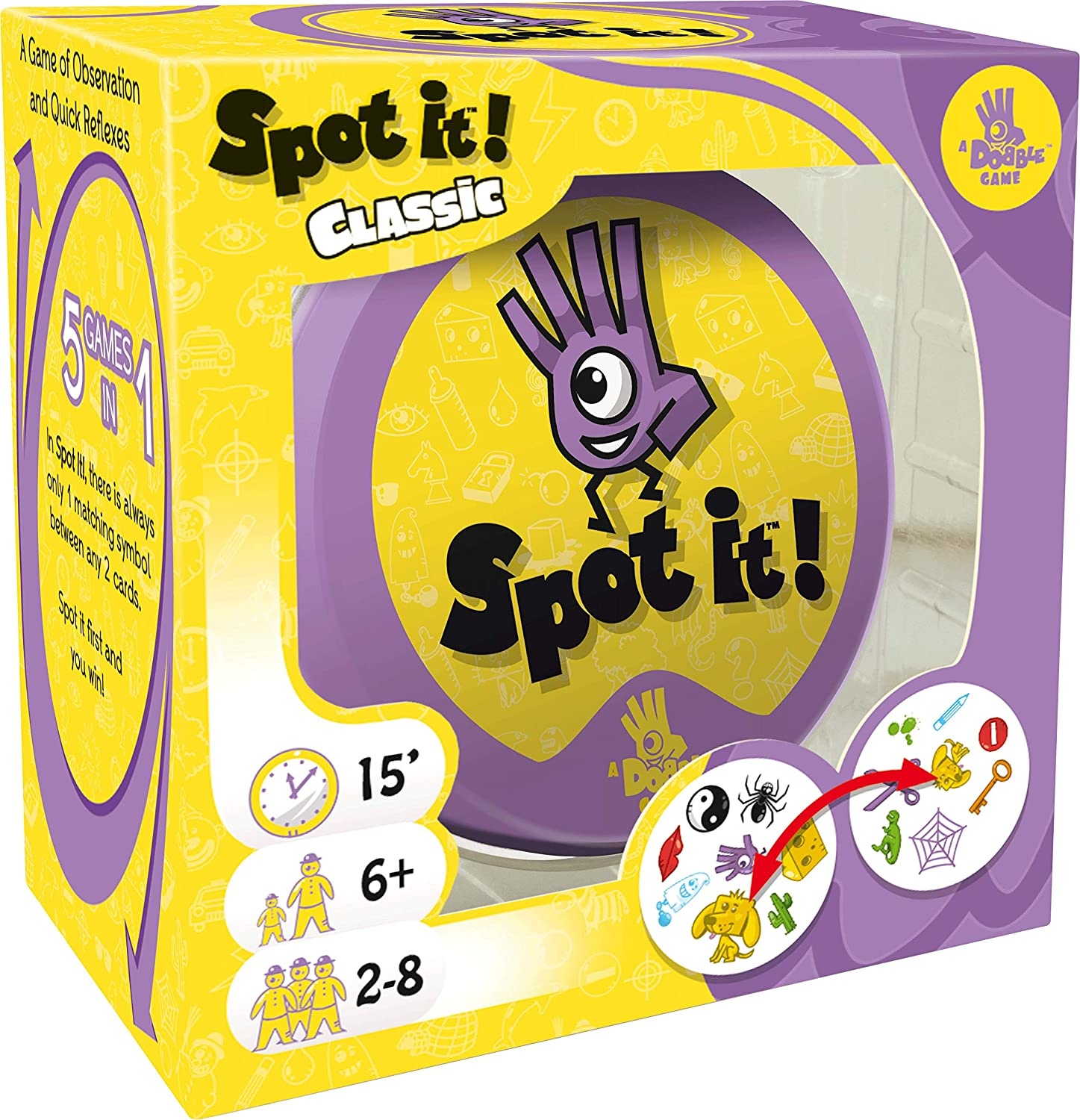 Spot It! - There`s always one, and only one, matching symbol between any two cards this is great for developing pattern recognition, there is also a Frozen II version.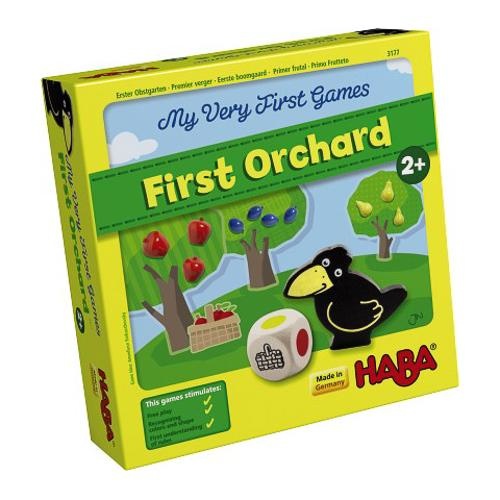 First Orchard - Young kids develop eye hand coordination while they race to pick their fruit before the crow eats it. This game has well made, big colorful fruit pieces made of wood that are perfect for small hands.
We have many, many more games for this age group, feel free to message, e-mail or call us and we'll gladly help you find a great game!