05 Jan 2021
Kicking Off 2021 with Our top 21 Games from Last Year!
No doubt about it, 2020 was a wild ride and while things were far from "normal" games and puzzles were a pastime many of us had a chance to engage.  Here at Fair Game we really enjoyed the opportunity to help people find new games for people to share with their loved ones!
We thought it might be a fun idea to kick off 2021 by sharing a list Fair Game's 21 Top-Selling games from 2020. We will add one each day to this post and share them on Facebook and Instagram just look for the Hashtag #FairGameTop21.  
21. Tiny Towns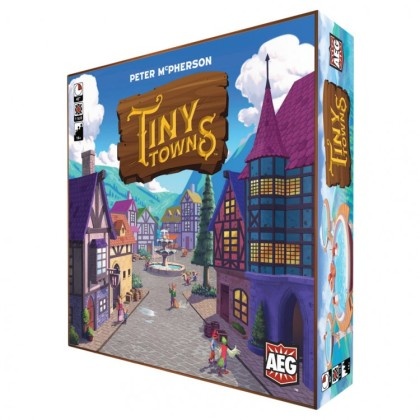 Tiny Towns is a great game that is part puzzle and part resource management.  If you have enjoyed games like Tetris, Minecraft, or Settlers of Catan this game definitely deserves a chance on your table.  Tiny Towns has been a Fair Game favorite from the moment it hit our shelves a little over a year and a half ago. 1-6 players manage a 4x4 grid of land on which they build by managing the resources they get and completing recipes to build buildings. Every game has a new group of random buildings so you never have to play the same game twice!
20. The Fox in the Forest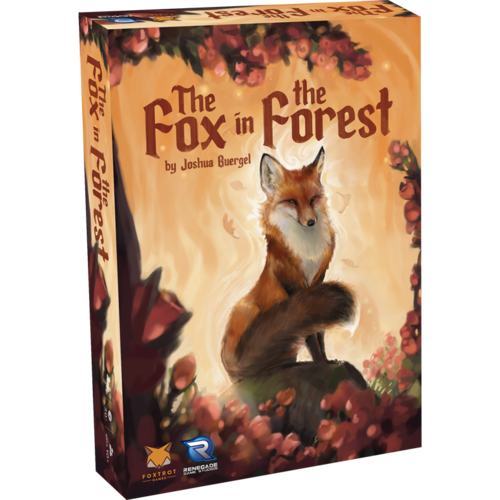 The Fox in the Forest is definitely a Fair Game favorite. It is a trick-taking game for two players, but it is not your standard trick-taking game. In most trick-taking games, you want to win as many tricks as possible with your hand.  That is not the case here. If you manage to take 0-3 tricks during a hand you get 6 points. You also get 6 points if you manage to take between 7-9 tricks. Take any other amount of tricks and... no points for you! So the trick is not to be too greedy. Every odd-numbered has a special ability when it is played so pay attention and use them wisely, they are the key to winning an amount of tricks that is "just right".  The game ends when one player has 21 points.
19. Trekking the National Parks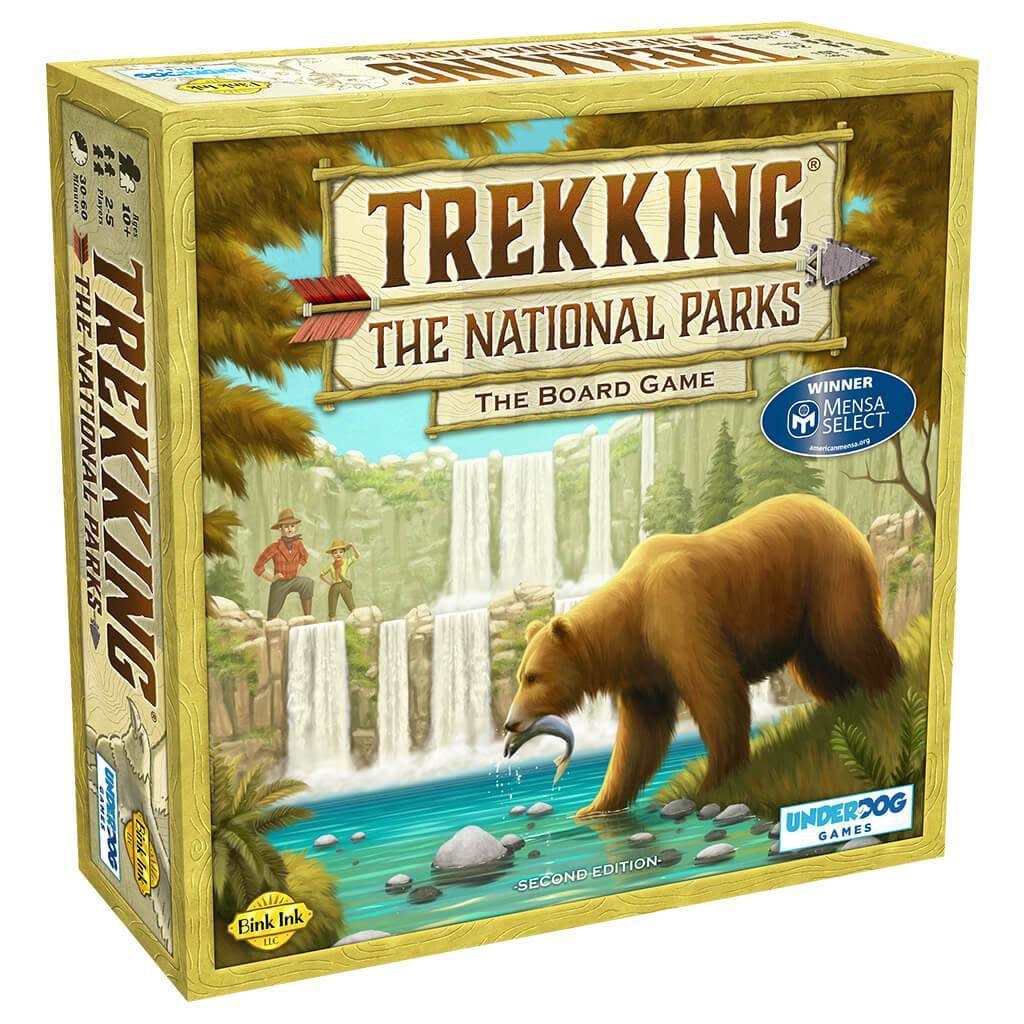 Trekking the National Parks is a great family board game that lets players experience the U.S. National Parks in a fun and competitive way. Players can gather victory points by visiting as many parks as they can and being the first to collect trail stones, claiming park cards, and by camping in the major parks. There is plenty of strategy that comes into play as they travel across the country experiencing the wonders at each of these magnificent parks. As a winner of the MENSA select award this game is great for brain as well as being fun for the whole family. 
18. Throw Throw Burrito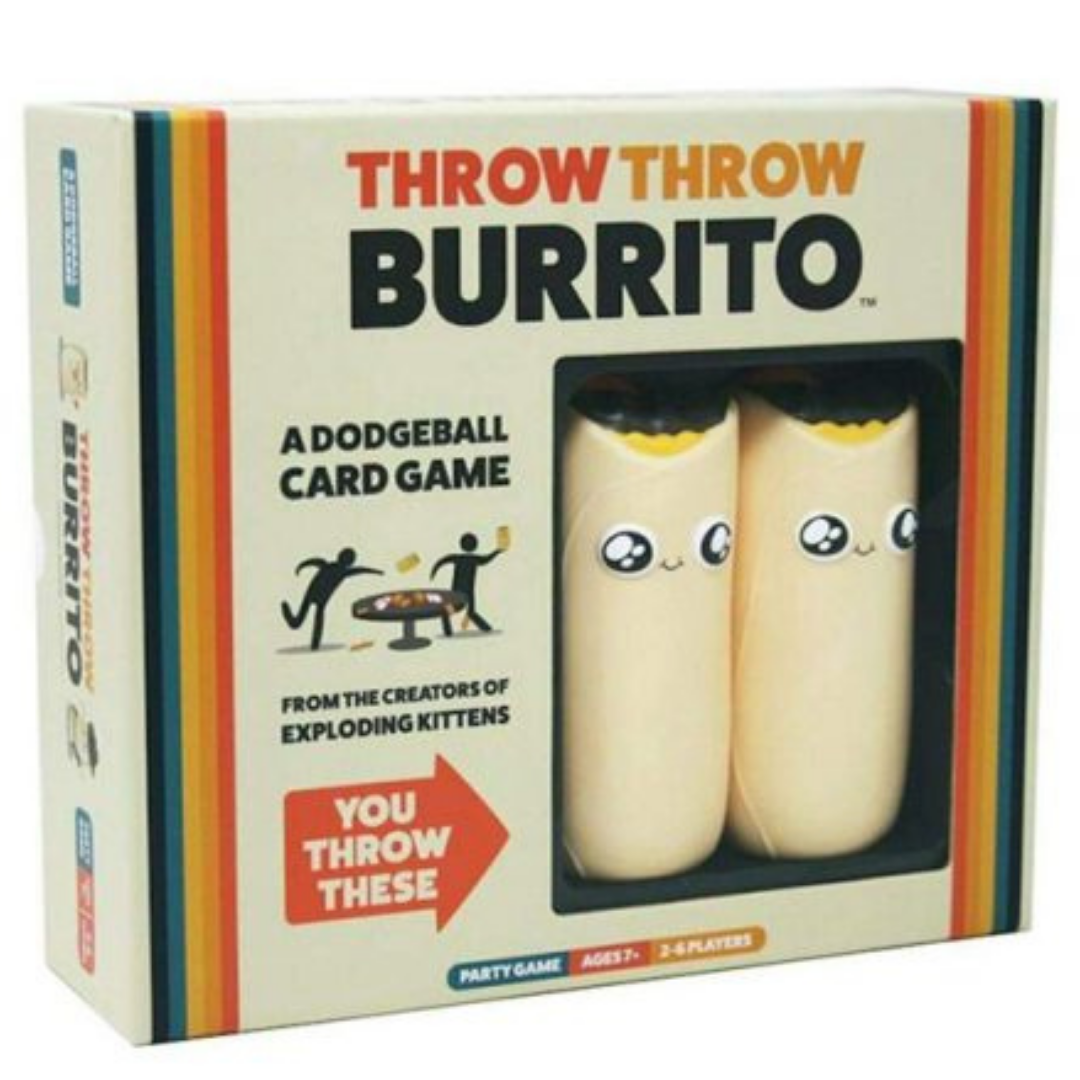 Throw Throw Burrito Part card game, part dodge-ball, all of the fun! Throw Throw Burrito was new to Fair Game this year and quickly found a favored space on many Fair Gamers' game shelves.  This is a fast and Frantic game with no turns and the constant threat of being on the wrong end of a thrown burrito.  During the game you are constantly drawing cards from your pile and discarding them into the pile of the player next to you.  Every time you collect three-of-a-kind play them in your score pile... Watch out though certain sets will cause players to stop and do battle via thrown burrito... 
17. The Root Beer Float Challenge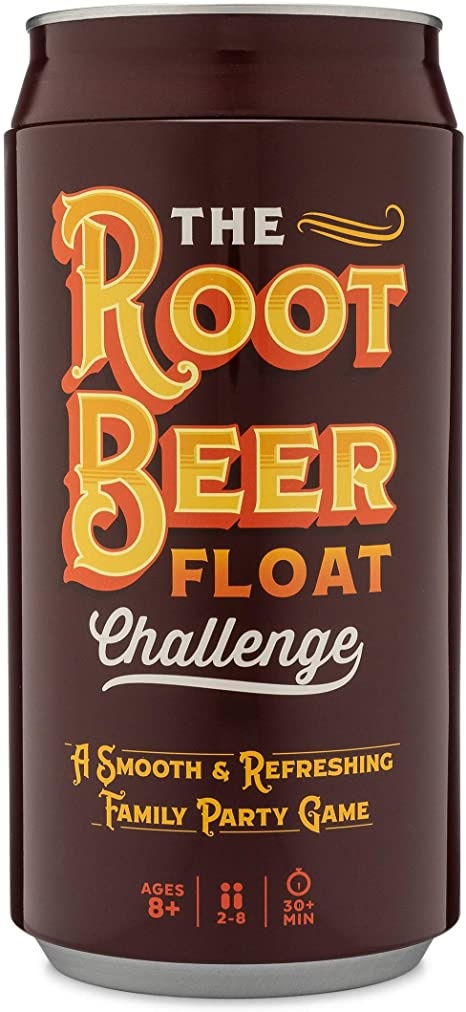 The Root Beer Float Challenge is one of our favorite party games.  Young or old everyone can have a blast with The Root Beer Float Challenge.  The goal of this game is to be the first person to collect one each of the cards representing the four key ingredients to a proper root beer float: root beer, ice cream, straw, and a cherry on top.  Those four things also happen to be the items you will use in the challenges to earn the cards: An over-sized root beer can (also used to store the game), An oversized ping-pong ball called the ice cream ball, two plastic straws, and two foam cherries.  Compete with other players in solo, co-operative, and head to head challenges to be the first one to win all the cards necessary to be the first to build a proper root beer float!
16. Kids Against Maturity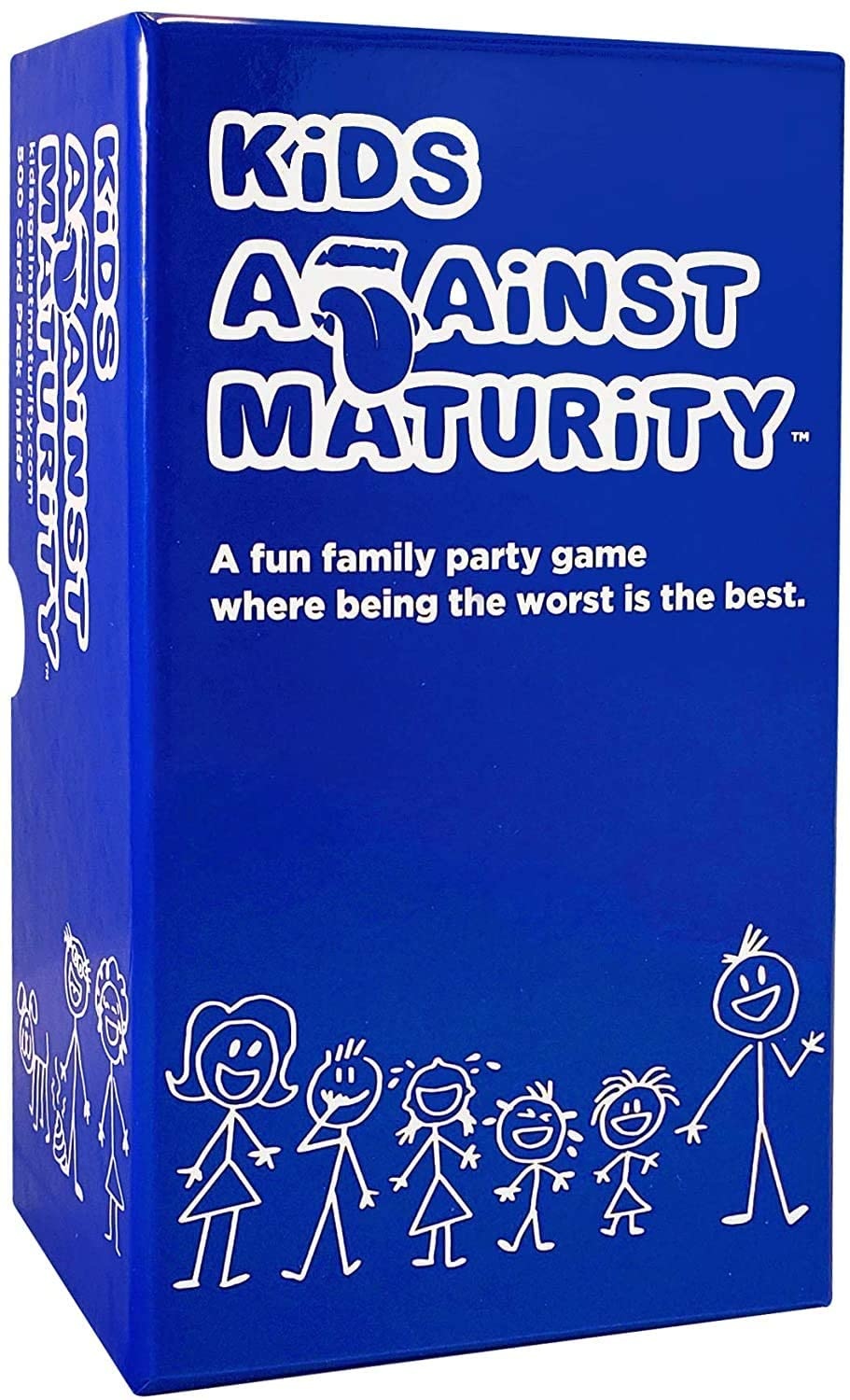 Kids Against Maturity has found that sweet spot for families that want something a little more than Apples to Apples that doesn't cross all the lines that Cards Against Humanity does. This game has all the fart jokes that can help make parents seem less "uncool" to teens and preteens and just enough double entendre to keep adults and parents laughing. This game has been a huge hit this year as a fun game for the whole family when everyone needs a good laugh! 
15. Buildzi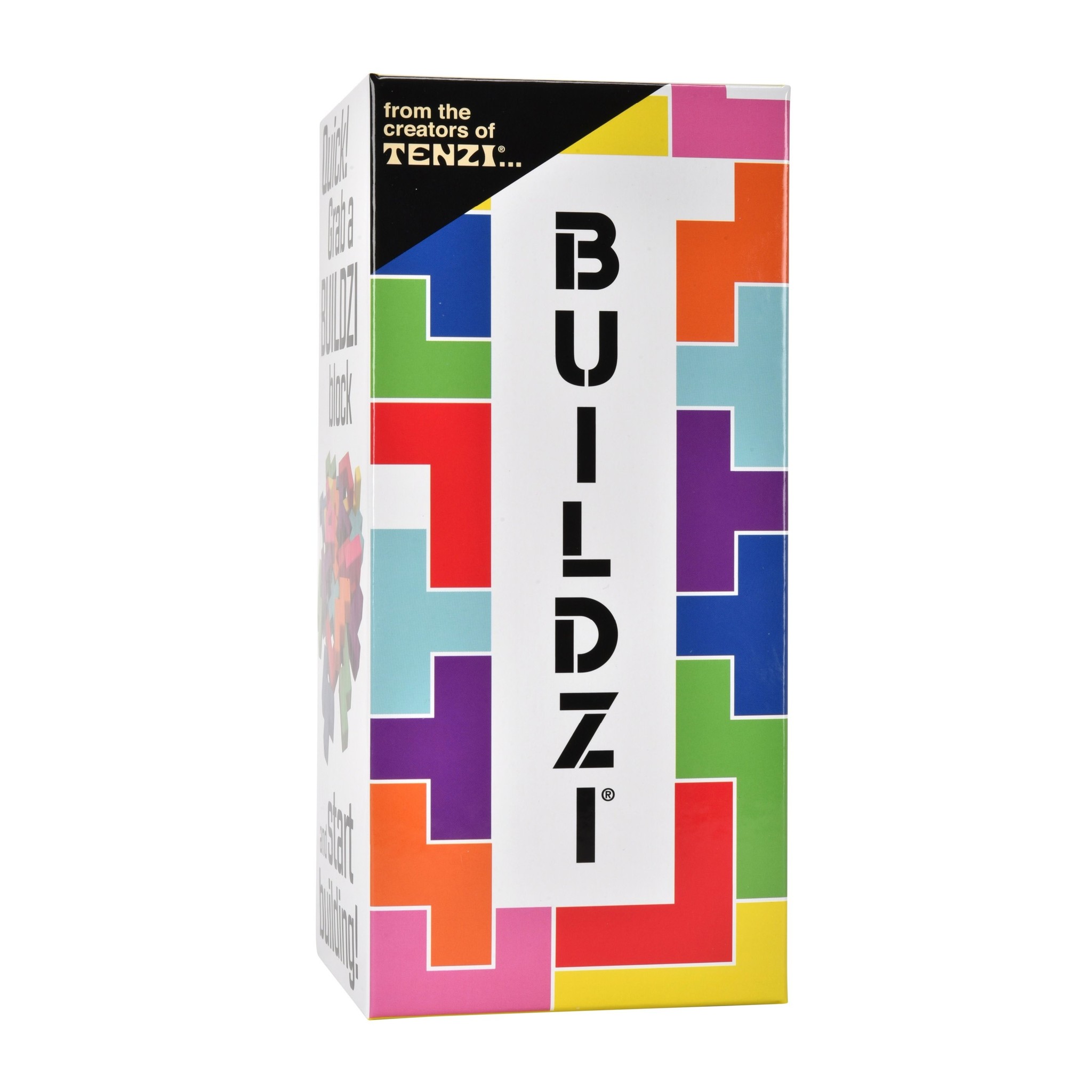 Buildzi is fairly new to our store. We got it just in time for the holidays and boy oh boy did it make a splash! Like its older sibling Tenzi, Buildzi is fun for the whole family and is great for all ages. There are three ways to play Buildzi and each way presents its own unique challenge.  In all of the variants you have to stack eight uniquely shaped blocks on each other as indicated on the cards. Be careful though, only one of the blocks can touch the table. Be the first to complete your construction and you win.  Speed-building and manual dexterity come together in a fun family game that will lead to hours of hilarity!
14. Pandemic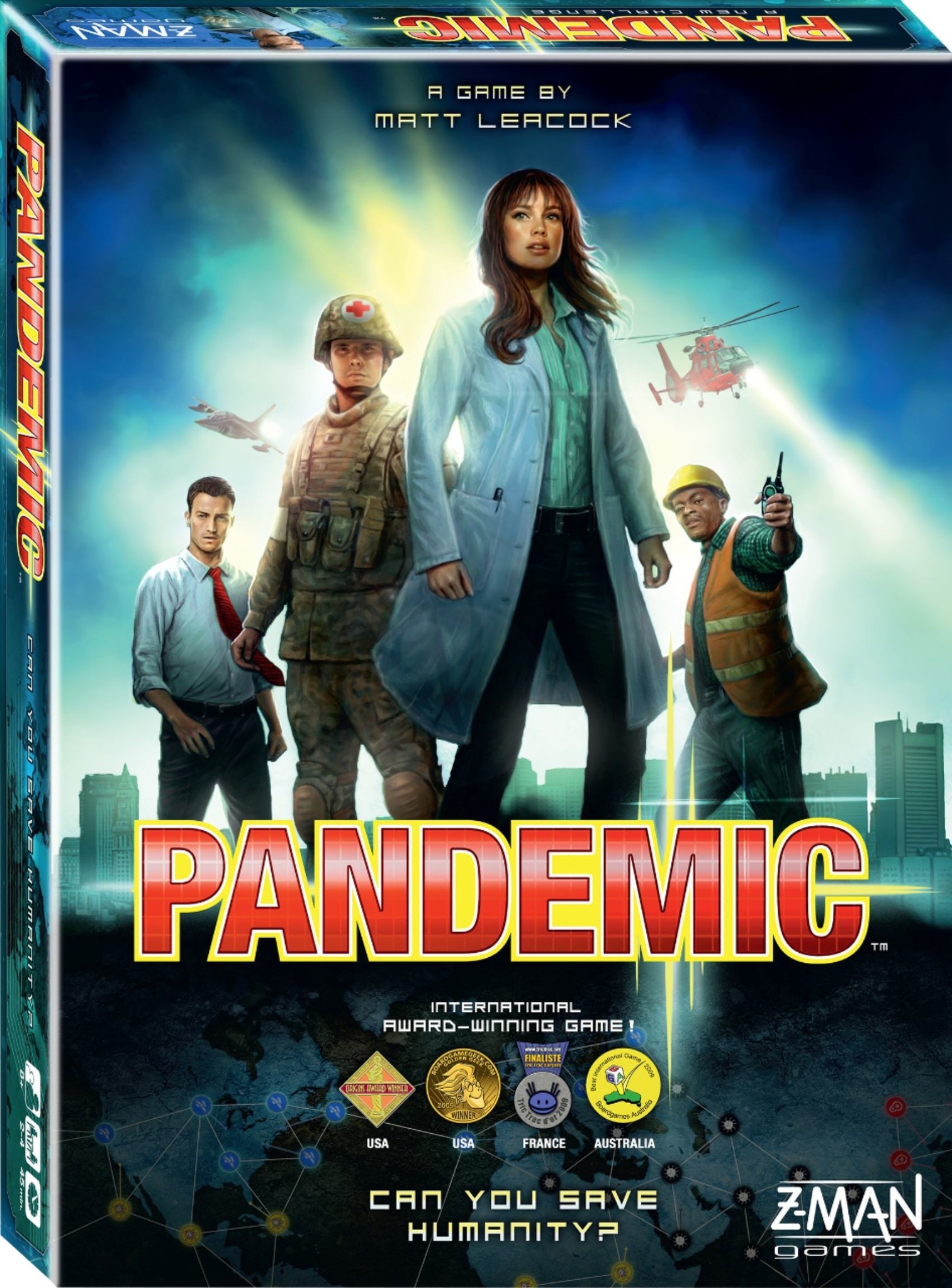 Pandemic - This one is either no surprise, or a huge surprise to people.  Either way Pandemic has been a big hit.  It is a fun and challenging co-operative game that is a lot of fun to play.  Players pick a role from amongst various types of first responders and set out to find cures for four different diseases that have broken out across the globe.  Players have to work together to move around the world between hotspots while simultaneously researching the cures. Outbreaks happen a fairly frequent pace so co-operation s the key to success.  Are you up to the challenge?
13. Klask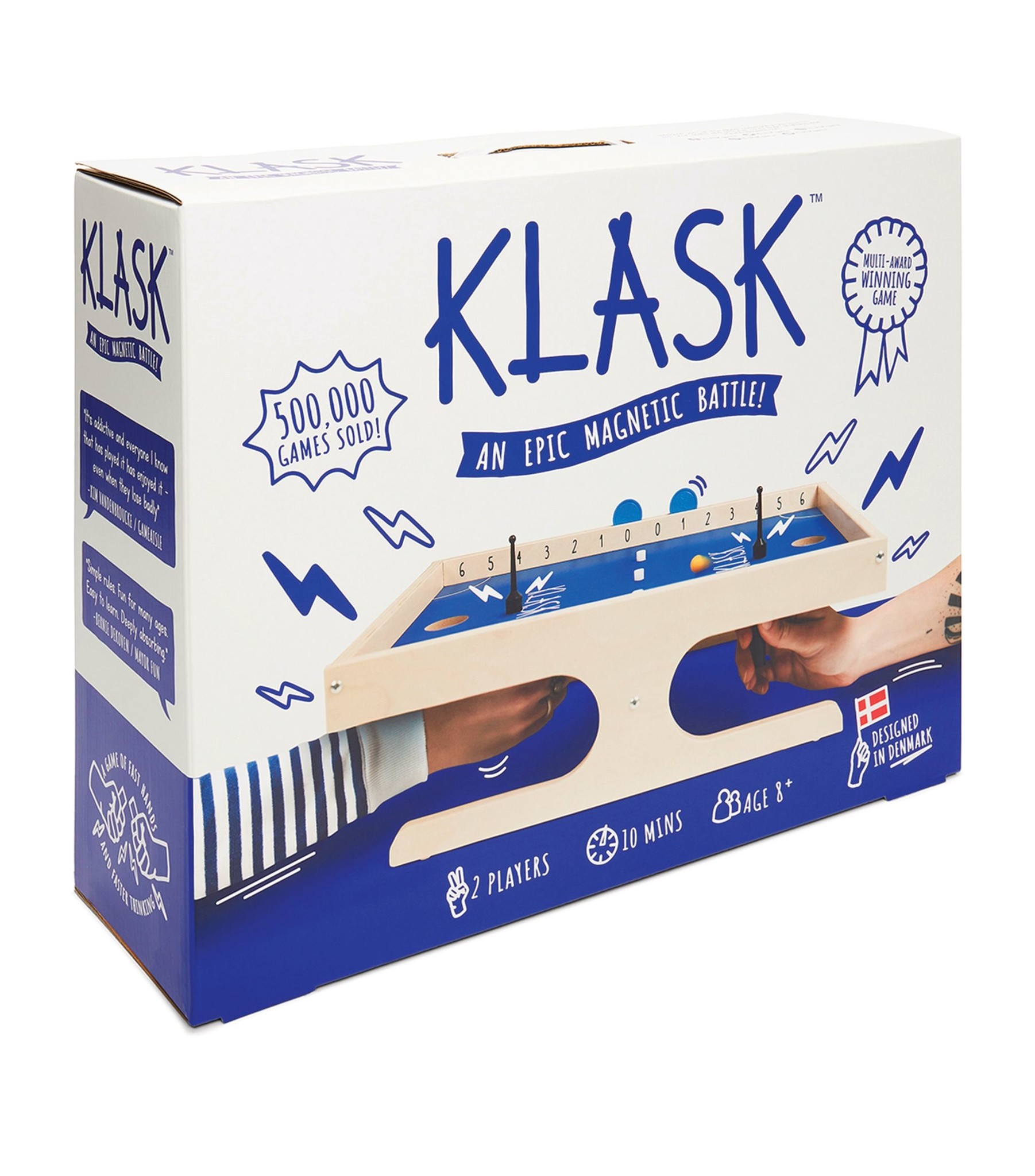 Klask has been so much fun to have here at Fair Game. We have as much fun playing it as we do selling it. Klask looks a little like a cross between an air hockey table and a foosball table.  Its size however makes it much more convenient to play just about anywhere. There are goals in each end of the field.  Three little white magnets pieces act as "obstacles", if you get too many on your piece your opponent gets a point. Your piece is controlled by a large magnet under the board. Take control and try to knock the ball into your opponent's goal.  This is a game about patience and precision. Can you be the first to 6 points?
12. Gobblet Gobblers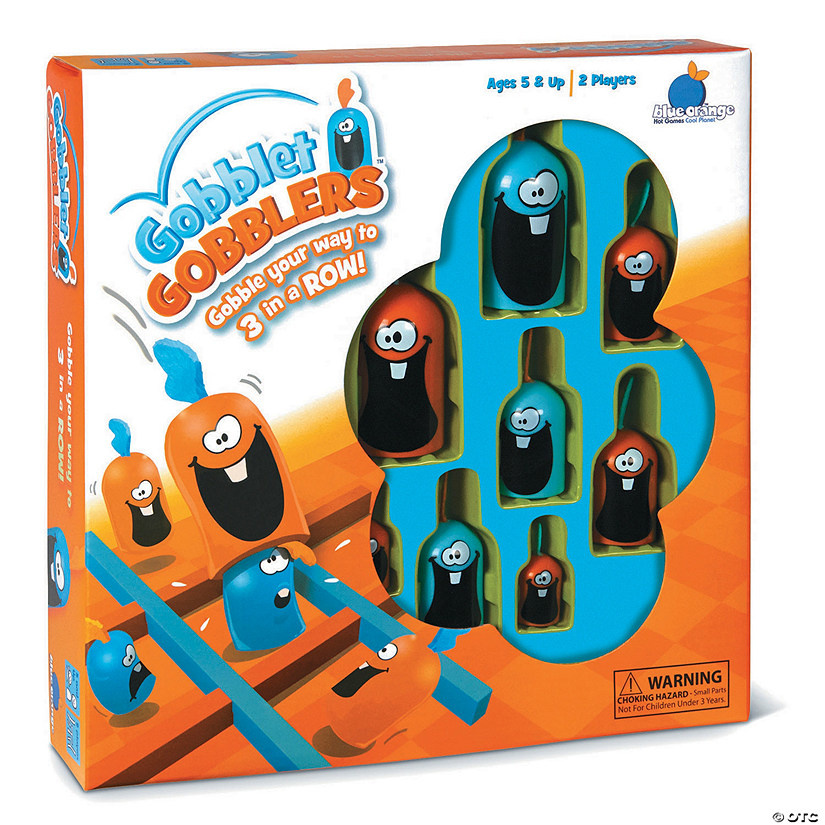 Gobblet Gobblers - Gobblet Gobblers is fun for all ages! Forget about old-fashioned pen and paper this whimsical take on Tic-Tac-Toe will have you laughing and asking for one more game again and again. You never have to worry about a "cat game" because big pieces can always move to gobble up smaller pieces.  Be careful though once you touch a piece you have to move it and you might just reveal a piece that gives your opponent "three-in-a-row". This is a great game that brings older and younger players together at the table.  It is great for keeping memory sharp and learning the basics of strategic thinking. 
11. Coup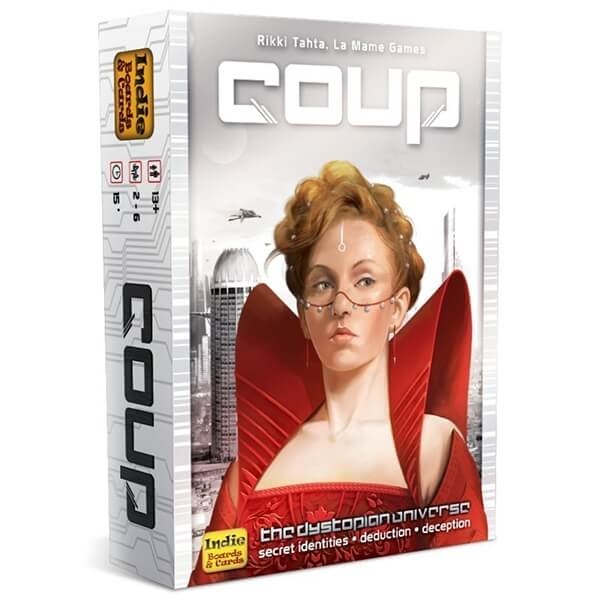 Coup has long been a favorite here at Fair Game. In this game oh influence and intrigue you must outlast the other players with you at the table. Each player has two influence cards known only to them. Influence cards have different character s on them you can use the actions on the character cards you control.  You can always bluff and try to use the actions of a card you don't control however if you get caught you lose an influence card.  Any player that loses both their influence cards is out of the game.  The last player standing has successfully seized power and wins the game.  Think you have what it takes to win this game of intrigue and deception?
Have you played any of these games?  We'd love to hear your thoughts in the comments!