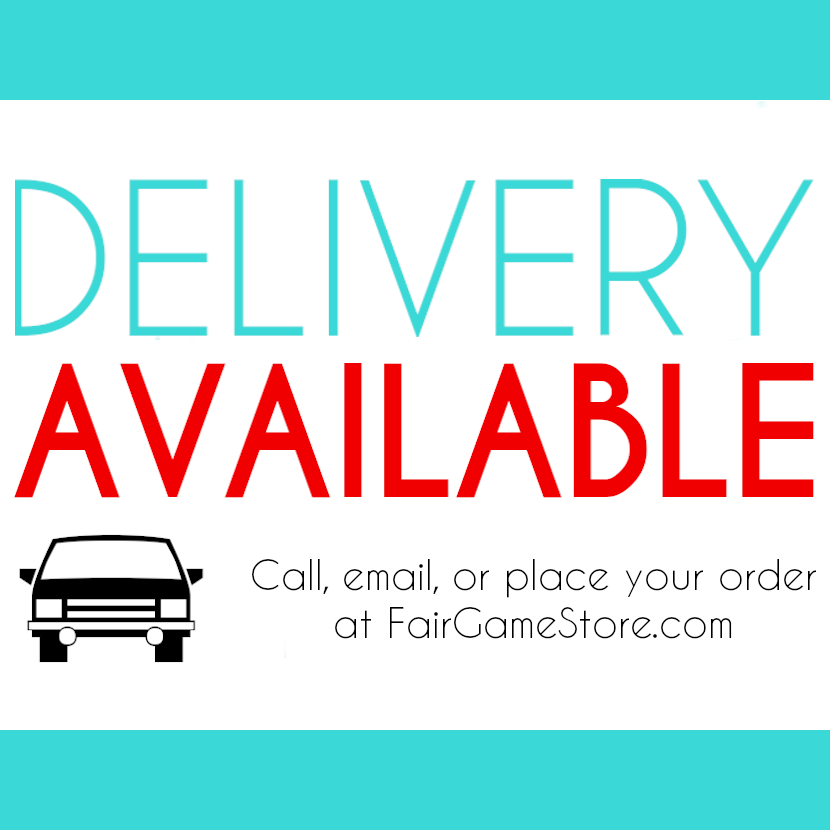 We will be offering the option of contactless delivery!
Any orders that we receive by 3pm will most likely be able to be delivered by 7pm that day. Any remaining orders will be delivered the following day.
You can browse our inventory on our website here: www.fairgamestore.com
We are adding items to our website on a consistent basis, but if you don't see something specific you are looking for, please do reach out to us over email or FB message and we can provide details around the specific product availability. [email protected] or [email protected] are the best options.
We are also happy to make specific recommendations based on ages, interests, player count, etc. and will be rolling out a series of posts related to some of our favorites.
Fair Game's tag-line started as "Where Friends and Family Meet" and that statement sits at the core of who we are and what we strive to facilitate. While our physical space is currently closed, we want to do everything in our power to continue to facilitate Friends…Family…Fun.
We very much appreciate everyone's support during this unusual and difficult reality and can't wait to see everyone again eventually.