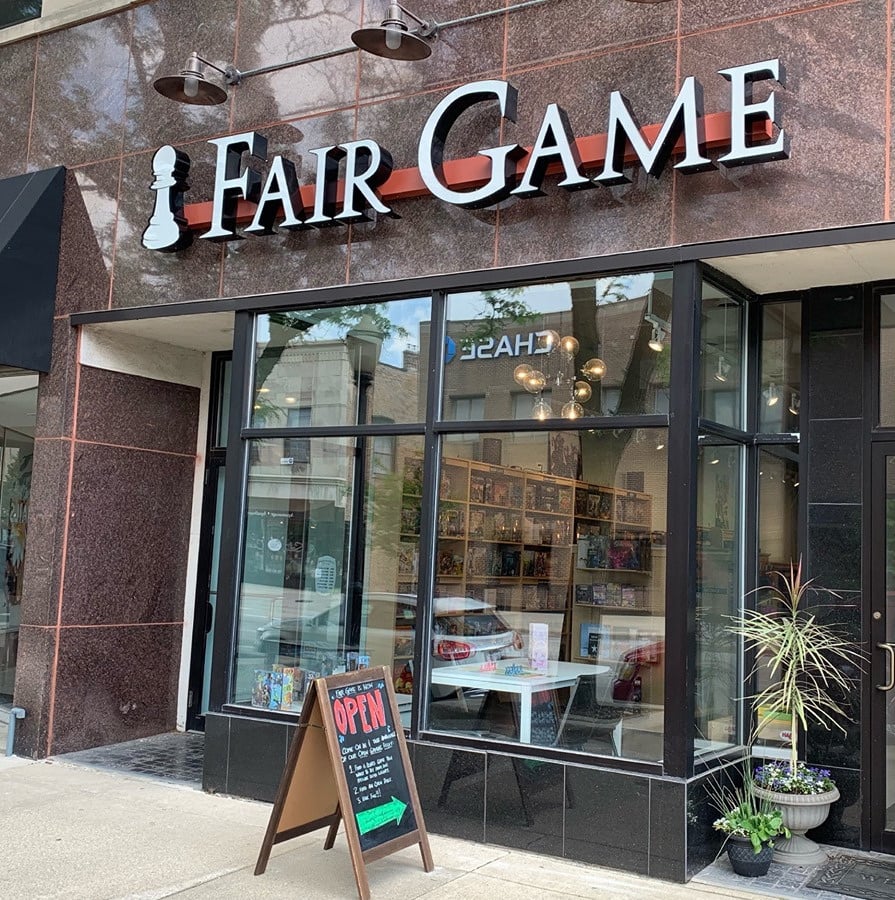 Fair Game La Grange, the newest Fair Game location, joined the downtown La Grange community in May 2019. It is a family-friendly, community-focused board and card game retailer.
We have a large selection of activities and games that you can play in the store. We also enjoy hosting organized play, private parties and other special events. With products geared toward all ages, Fair Game offers something for everyone.
Phone Number & Email Address
You can reach our La Grange location at [email protected] or (708)937-9066. If you wish to reach our Downers Grove location, that information is available here.
Store Hours
Monday - Thursday
11 AM - 9 PM
Friday
11 AM - 10 PM
Saturday
10 AM - 9 PM
Sunday
11:30 AM - 6 PM
Directions
If you run into any issues while headed in our direction, don't hesitate to contact the store at (708)937-9066 during regular business hours. We will be more than happy to help!
Event Calendar

Here is our complete La Grange calendar below. Please note: Using the search bar below will allow you to search for events at La Grange AND Downers Grove.