We have five different stacking games where you can embrace your inner builder and give your Jenga pieces a rest for the night.
Way back in 1983 game designer Leslie Scott brought us a clever stacking game called Jenga. The premise was simple: Take a tower of wooden blocks and have players remove a block from a lower level and place it on a higher level. Easy enough, right? Well, what starts as simple eventually turns into a challenge, testing how steady your hands truly are.
Fast forward 36 years and you'd be hard pressed to finds someone that hasn't heard of, or played, Jenga. Yet, even the most die-hard fans of Jenga wouldn't mind some variety on game night. And for that, we're here to help. Below, we have five different stacking games where you can embrace your inner builder and give your Jenga pieces a rest for the night.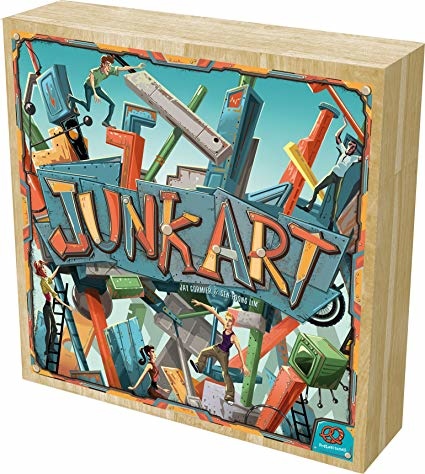 Junk Art - Junk Art isn't just one game, but actually contains 10 different ways to play. Using over 60 pieces in a variety of colors and shapes, Junk Art tasks its players with stacking pieces based on card draws or plays. The games vary from trying to create the tallest structure on your own, to adding pieces to a large, communal sculpture. And since Junk Art can accommodate up to six players, it makes this one a perfect choice for family game night.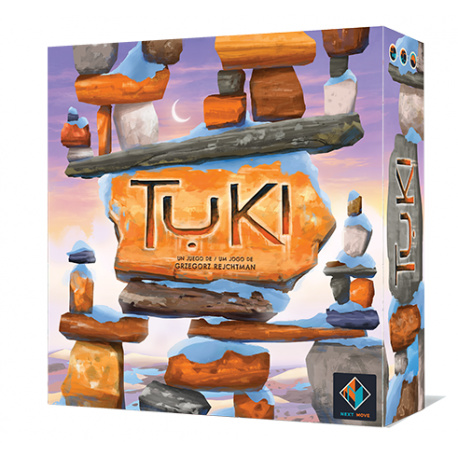 Tuki - Tuki is not only a stacking game but a pattern recognition game. During the game, up to four players compete to see who can be the first to stack their shapes to match the drawn card. The wrinkle is that while the card will show you where the 3 colored shapes need to be, players have to figure out how to position them using their 4 Tetris-like white pieces as supports. The game play is fast and frantic as you try to figure out the stacking order and not be the last player to complete your structure.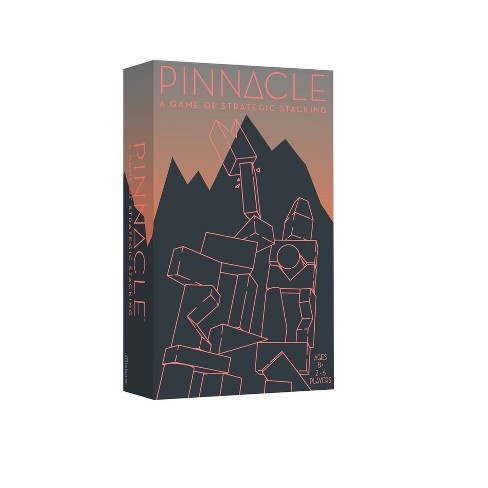 Pinnacle - Pinnacle is the newest game on this list, having just released several weeks ago.  We like to describe it as "a better Jenga", as players take turns stacking wooden blocks of various shapes onto one another, creating an ever more perilous structure.  Because there are a variety of different shapes and sizes of pieces, players are rewarded for thinking through the options available and making a selection that puts their opponents in a more challenging position.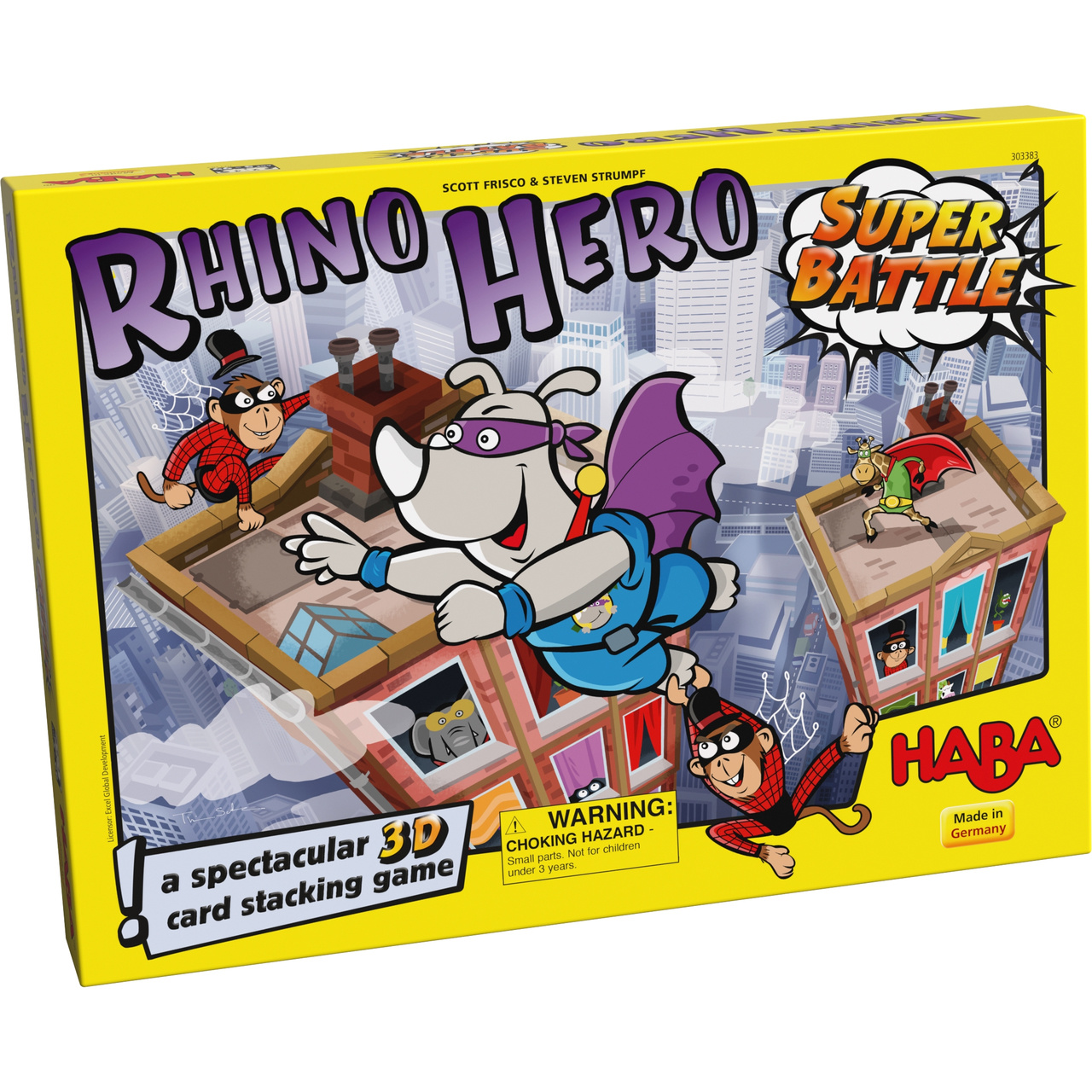 Rhino Hero: Super Battle - Rhino Hero is a beloved stacking game that is enjoyable for both children and adults. And in 2017, publisher HABA Games brought us a follow up in the form of Rhino Hero: Super Battle that gives players just a little bit more depth. This time, instead of building a small building, players are building out a multiplatform structure! In addition to that, players now battle each other (via dice rolls) for the right to place their meeple on the highest level of the tower. If you enjoyed Rhino Hero but were looking for just a little more out of the game experience, then check out Rhino Hero: Super Battle.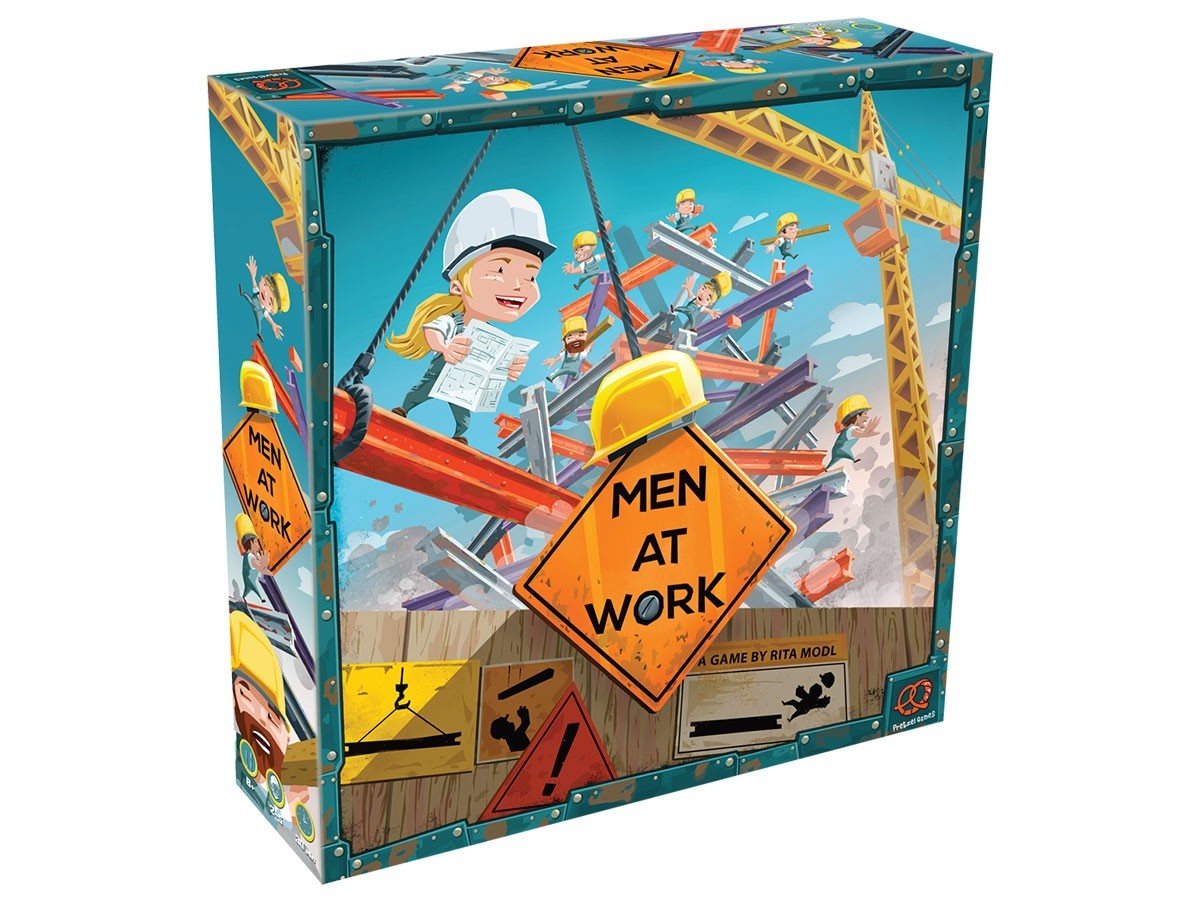 Men at Work - In Men at Work, players are working on a construction job site stacking girders, workers, and beams. Each round players will draw a card that tells them what they need to add to the structure. The goal is to stack the pieces carefully and creatively so you can earn the coveted Employee of the Month award. The game also includes three different variant modes to help change things up, giving Men at Work a lot of replay value.
There are many other great stacking games that we weren't able to mention here. What are some of your favorites?