5 card games that can be played in 30 minutes or less. These are great game suggestions to play after dinner with your friends and family!
Need an evening activity for you and yours besides watching TV? We've got great games for your family that come highly recommended, all of which take about half an hour to play!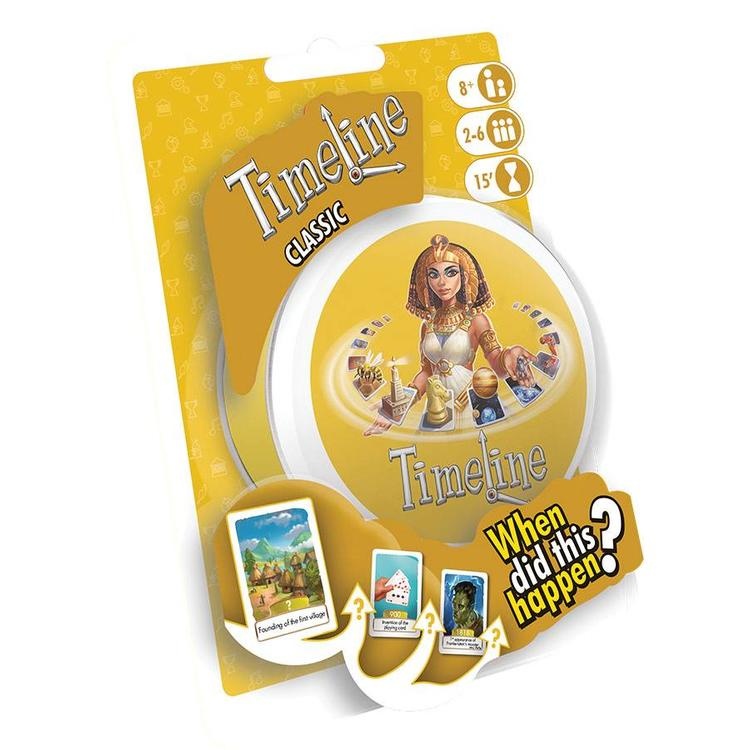 Timeline - Scratch that trivia itch and show off what you've learned in History class! Timeline dares you to correctly place your hand of historical event cards in correct chronological order in an ever-growing timeline in the middle of the table. There are multiple versions of the game, including Inventions and Events, which can be combined with other versions for more challenge and fun! We recommend starting off with Classic or Events, but we must warn you: after playing Timeline once, you will come back and pick up the rest!
2-6 Players, Ages 8+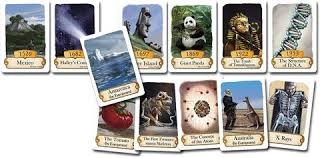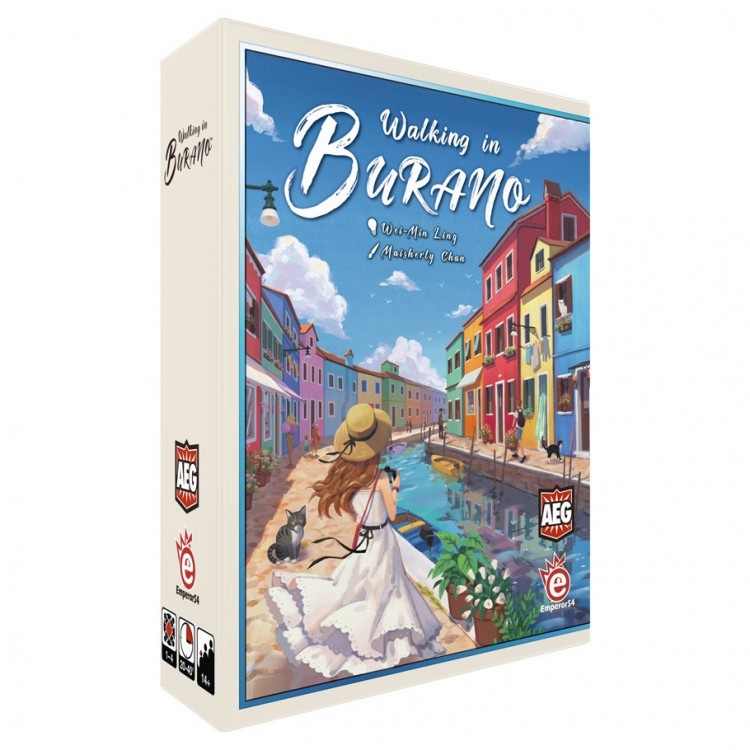 Walking in Burano - Tap into your inner city planner and design the most beautiful boulevard in Burano, Italy! Players draft cards of building fronts and use them to construct a block of 3-floor buildings. You can then attract denizens and tourists to your street to score points. The strategy in the game lies in denying your opponents' best buildings and people. The game also includes rules for a solo game, and the artwork is designed to be colorblind-friendly!
1-4 Players, Ages 14+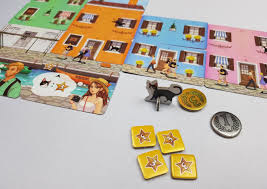 Similo - Can you get your group to guess the correct person from a line up of 12 by only communicating in pictures? In this cooperative deduction game, one person is the clue-giver, and only they know the correct answer among the 12 character cards on the table. The clue-giver lays down a single card, stating whether the correct answer is similar or different from the card laid. All other players must then remove one or several cards from the dozen options. Similo is played across 5 rounds of eliminating cards on the table until only the correct one remains. If the right answer was eliminated, the whole group loses - so guess carefully!
2 or more players, Ages 7+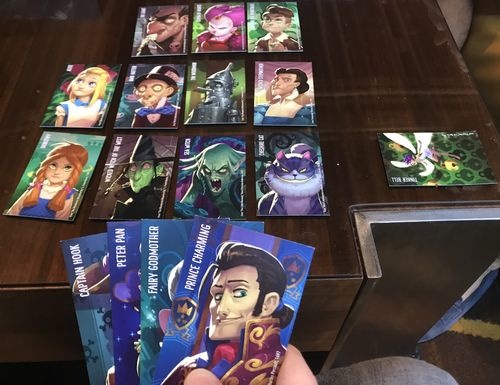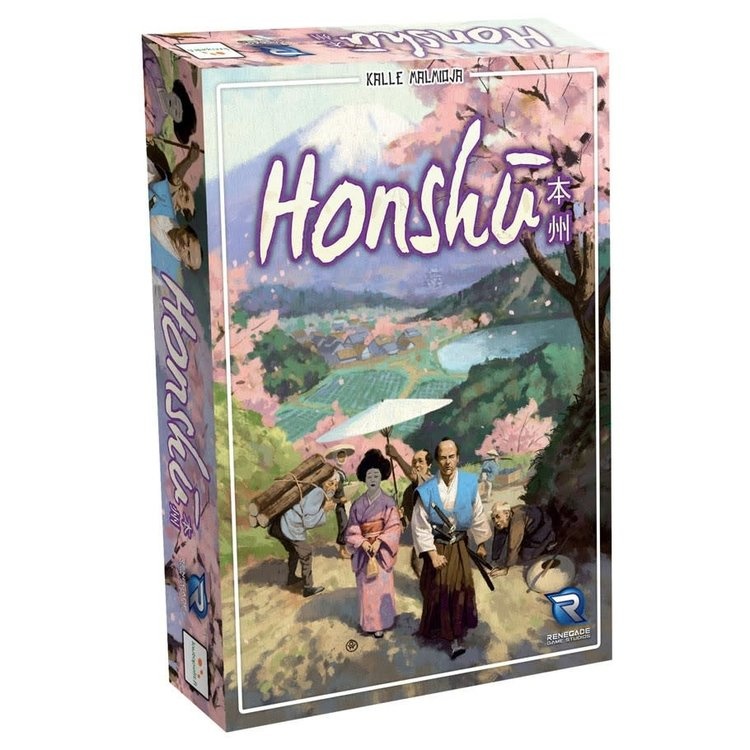 Honshu - Put your Hearts and Euchre skills to the test in this map-building card game about feudal Japan! Each round begins with a trick-taking phase where you try to position yourself to take the cards you need by playing cards of differing values. Starting with the winner of the trick, you take turns choosing from the cards played in the trick to add to your expanding map of Japan. Your cards will overlap each other in your map as you grow your lands and maximize your points. But play your cards poorly in the first phase and you'll be left with cards that just don't quite fit!
2-5 players, Ages 8+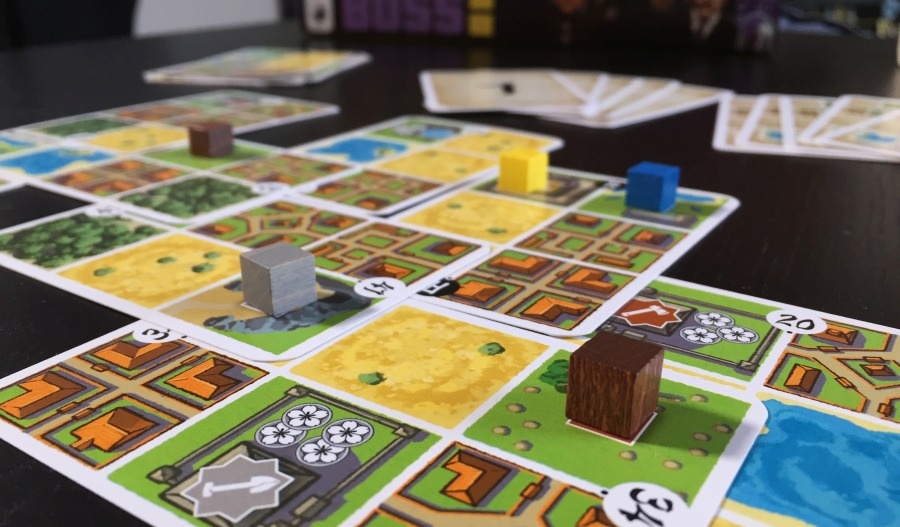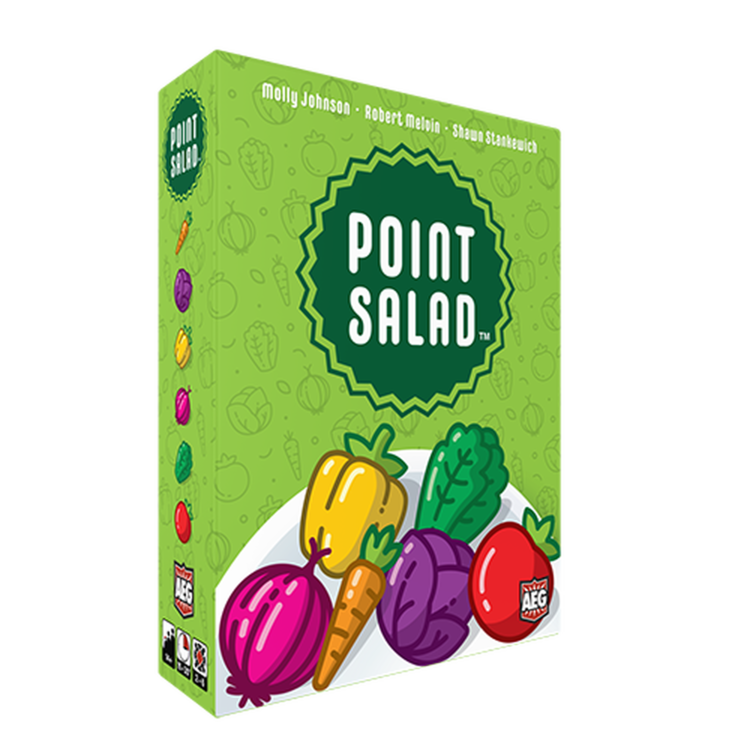 Point Salad - This delightfully simple game packs a lot of strategy into a small package! On your turn, you choose a card from the central area to add to your Salad. You can either choose a Point Card, which asks you for specific combinations of ingredients in your salad, or the Ingredient Cards themselves. Take too many ingredients and you don't have enough ways to score points...but take too many Point Cards and you won't have enough ingredients to satisfy the point cards! Simple, clever, fast, and replayable; you can't go wrong with Point Salad!
2-6 players, Ages 10+