25 years after it's introduction, Settlers of Catan remains a best seller and favorite game-night pick. If you're looking to explore a different game with similar features, we've got a few recommendations!
The Settlers of Catan, or simply Catan as it's now called, is largely considered one of the most important games that have led to a resurgence in the board game industry.  It's widely known that the Green Bay Packers have been big fans of the game and you might also recognize these two Catan fans who skipped out on the Golden Globes after-party to squeeze in a game?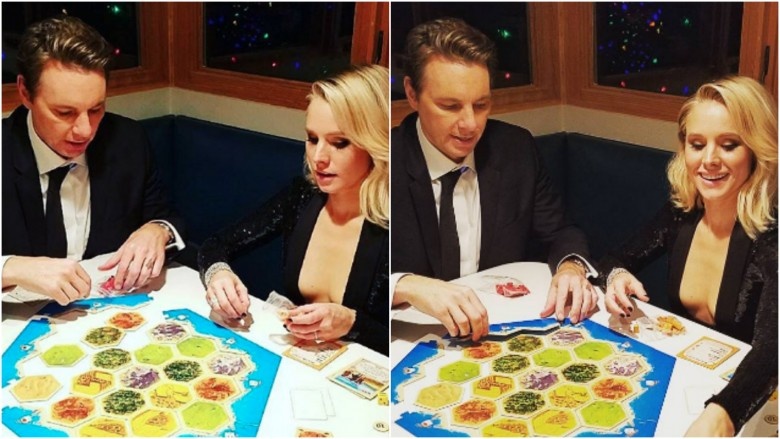 Catan introduced us to the victory point, a game mechanic almost unheard of in games across America. It also showed us that a game could have high player interaction without relying on direct conflict. It's hard to believe that this game has been around since 1995 and remains a best-seller today… over 25 years later!
While there is no denying that Catan will always hold a place in history, we encourage even the most die-hard of fans to always be on the lookout for something new to play on game nights. If you are a Catan fan, but ready to try something new, we're here to help. Similar to how we presented our Ticket to Ride article, we are going to focus on three main parts of Catan's gameplay, and give you a new game suggestion for each. The three core mechanics we are going to look at are trading and negotiation, route building to income, and using different types of resources to build something.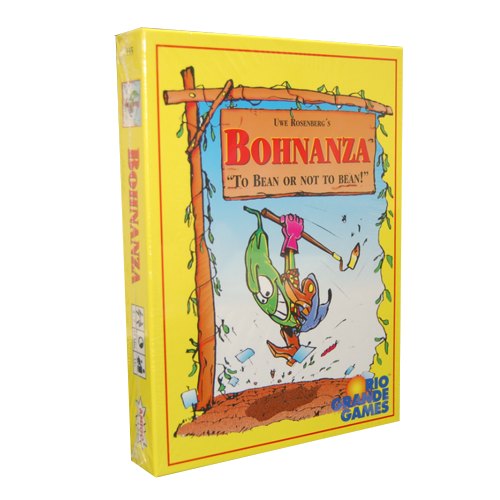 Trading and negotiating – There is no denying that one of the most unique things about Catan is its trading and negotiating. Players can exchange resources with each other in, hopefully, mutually beneficial deals. If you are interested in a game that uses wheeling and dealing as its core mechanic, then Bohnanza may be the game for you. In this card game, players are trying to earn money by planting beans and harvesting sets of them. To help players get the right cards for their sets, Bohnanaza has a dedicated trading phase each turn. Yet one of the wrinkles in the game is that you aren't allowed to change the order of the cards in your hand. So making deals is essential, not only to get cards you need for your sets, but to get rid of ones you don't!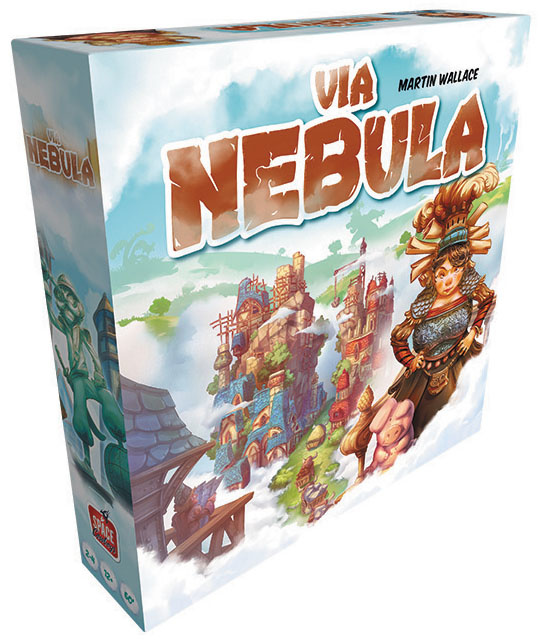 Route building to income – Another key mechanic in Catan is building out routes to different resource locations around the board. Do you need access to wheat? Better start building roads. A game that heavily features this style of gameplay is Via Nebula. In this route building game, players will be creating paths through the valley to reach different resource piles around the board. Once a player can trace a path from a pile of goods to one of their building sites, they can spend their action to construct a building card. These provide not only victory points, but sometimes special powers. Via Nebula is easy to learn and like many Space Cowboys titles, has excellent production values.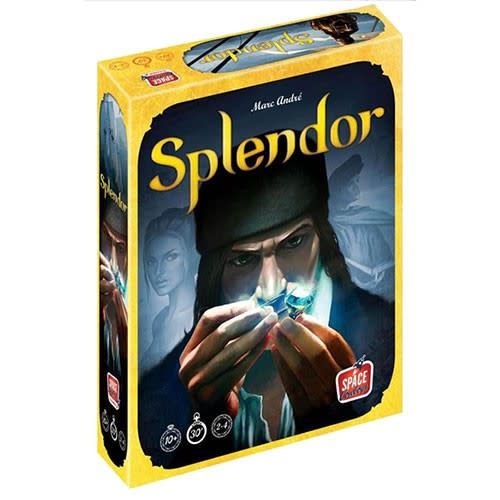 Using different resources to build things – The last mechanic from Catan we will look at is construction. During gameplay, you are using wood and clay to make roads and settlements. If you like using resources to build things that will give you a benefit going forward, then check out Splendor. In this highly accessible game, you take on the role of a Renaissance merchant building mines, means of transportation, and shops. Learning to play is devilishly simple: on your turn, you either collect gems (there are six different types) or build a card. The cards you construct will usually provide permanent gems for you to use, which reduces the cost on future cards you build. The goal is to get as many of these cards built as possible, creating an engine that will allow you to build the higher cost cards, which provide a much more lucrative amount of victory points. In terms of engaging gameplay and high production values, Splendor is an absolute gem (pun intended)!