Fair Game is delighted to share with you Uk'otoa, a gorgeous, tactical, light strategy game from Darrington Press!
Deep beneath the Lucidean Ocean resides Uk'otoa, the imprisoned serpent leviathan. Unfortunately for your group of sailors, he has attacked your ship and is slowly picking off the members of your crew. Try to get your sailors to survive until the end of the game in this rules-light tactical game from Darrington Press!
In Uk'otoa, each player is assigned two of the available colors of sailors. You share each of your colors with a neighboring player: one color with the person on your left, and the other color with the person on your right.
This nuanced but straightforward mechanism sets Uk'otoa apart from similar titles, as you will be working together with the same people that you will be trying to undermine.
Players play cards on their turns to control Uk'otoa and remove opponents' sailors from the board or help their own sailors flee from Uk'otoa's wrath. You win the game if your two colors of sailors are the only two colors left on the board!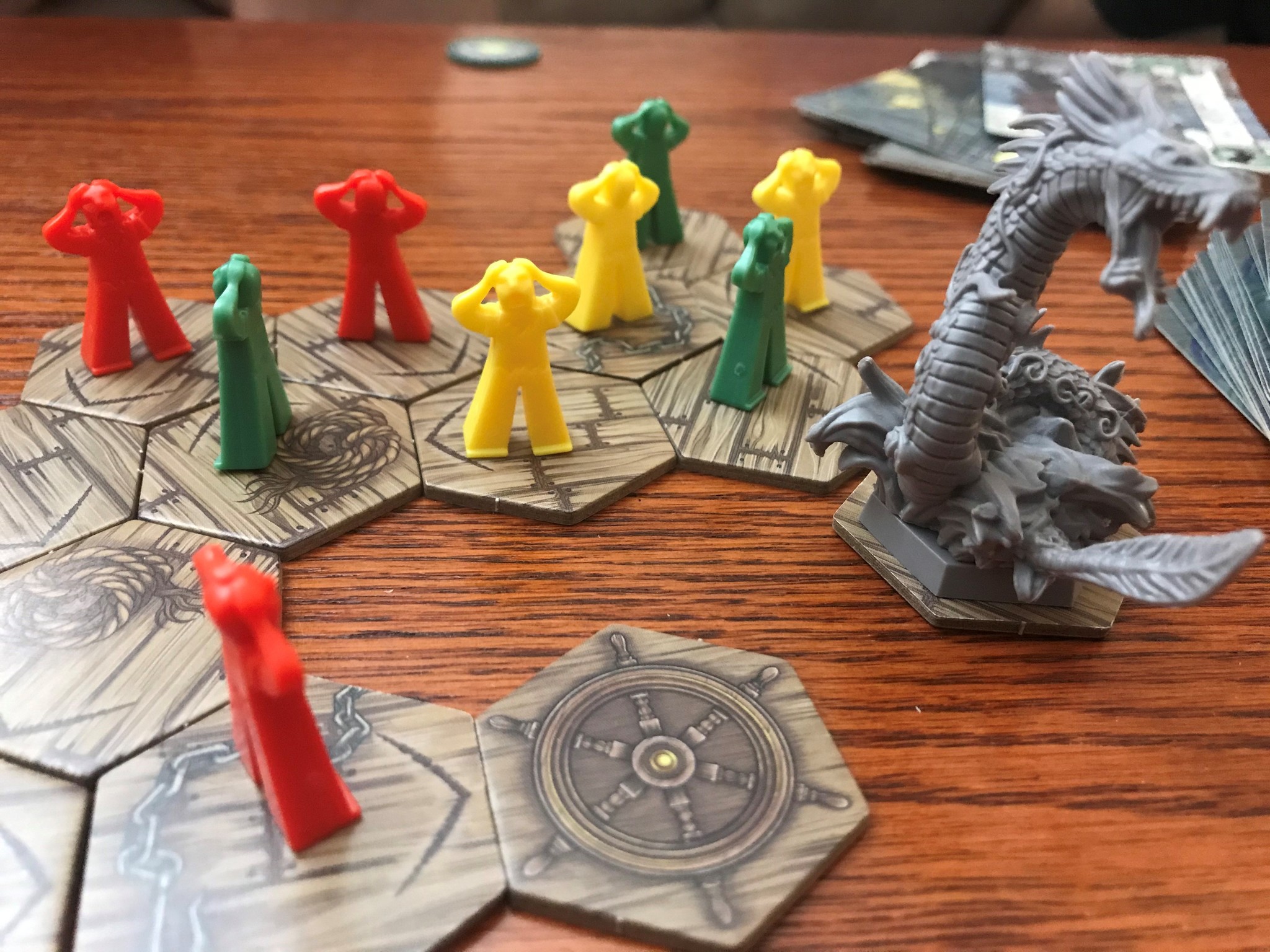 You'll need to coordinate and negotiate with your neighbors to ensure your colors are the last to survive. There's an opportunity for striking deals and making plans with other players, but hopefully those deals don't backfire as your opponents scheme against you.
You also have some planning to do on your own. Instead of playing a single card on your turn, you can collect and play sets of cards to take multiple actions, allowing you to chain together a sequence of events to move the tides fate in your favor.
The game contains elements from Onitama, Battle Sheep, Between Two Cities, and Tsuro, but combines these elements in a simple and approachable way.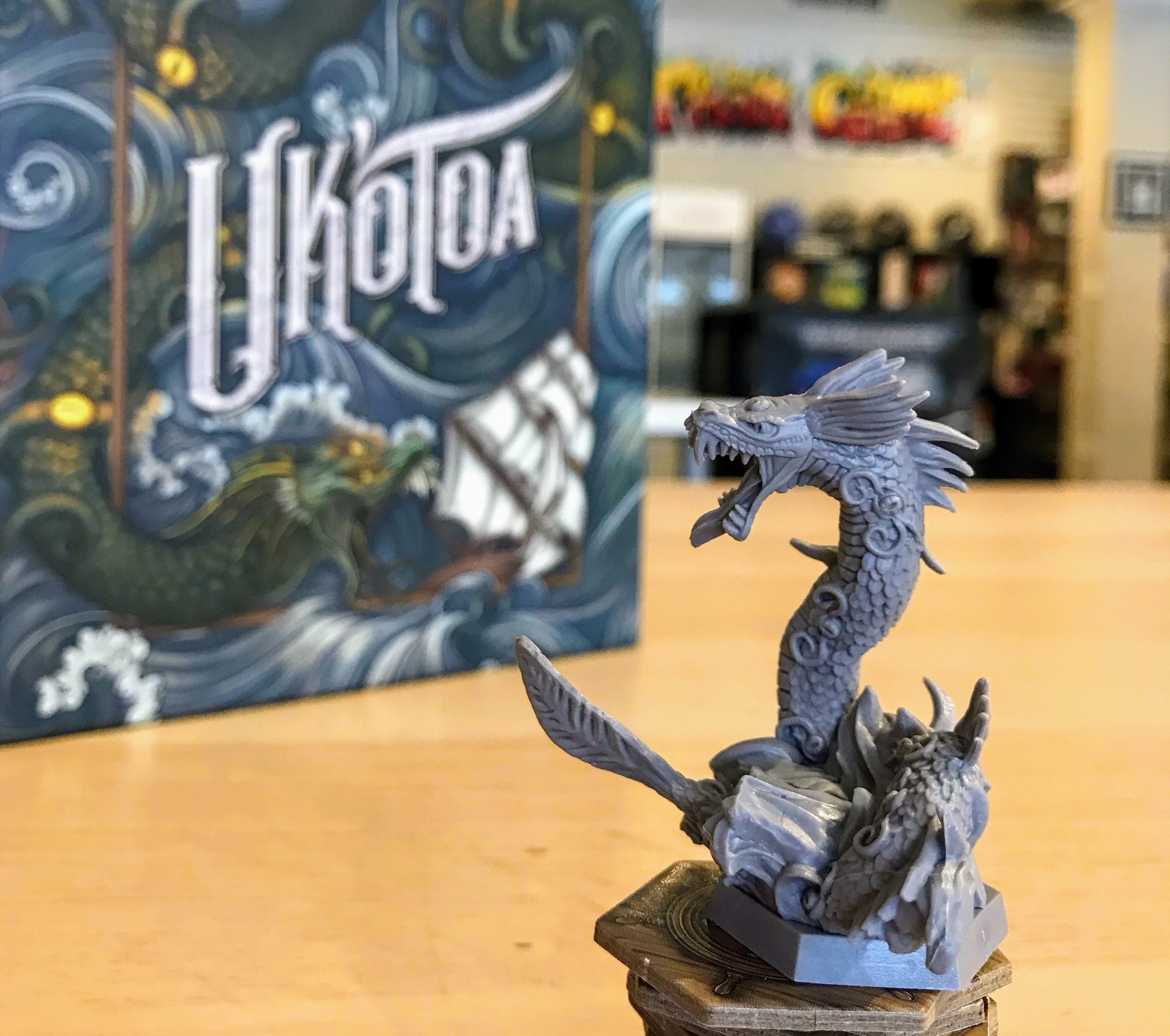 On top of the tight rules, the components and artwork are top-notch. The cherry on top is the outstanding Uk'otoa miniature, showcasing the leviathan's grandeur in high detail. If you decide to paint yours, be sure to share your work on Facebook, Instagram, or Discord and tag us @fairgamestore!
The game's fast play time of 30-40 minutes and straight-forward rules make this a great game for casual gamers and children as young as 10 or 11. Fans of the Dungeons & Dragons series Critical Role will also enjoy the narrative references to the Season 2 story.
Overall, we are very impressed with the quality of product from a new publisher. Darrington Press has combined fun mechanics with a rich theme and great components for a reasonable price. Be sure to order your copy today!