A short list of awesome games that are great for two (or more!)
My main game "partner" and opponent is undoubtedly my wife. I always joke that our prenuptial agreement states clearly and irrevocably that we must frequently play board games. I love our routine; it is the perfect way to end a demanding work day, followed by watching Netflix before we sleep.
We have selected some great board games that are an excellent fit for two players, and we hope you enjoy them as much as we do.
Ticket to Ride Europe: 15th Anniversary Edition
Ticket to Ride was one of the gateway games that introduced me to the board game hobby many years ago. I have lost count of how many times I have played Ticket to Ride in its different versions over the years. It was a pleasant surprise when Ticket to Ride Europe 15th Anniversary Edition was released. I have been playing the European map of this game since I got the original version back in 2004 (which I still own).
In this route-building game, players collect various train cards, which they then use to claim railway routes. Longer routes earn more points. The player who builds the longest continuous route and those who fulfil Destination Tickets, which link distant cities, receive additional points. Simple, satisfying, and always fun. Several upgraded components have been added to this 15th Anniversary version. Featuring high-quality artwork and tracks on a giant European board map, 45 painted train figures, tin boxes containing all the train tokens and stations, extra scoring markers, and every destination card available so far, you have everything you need to play. In addition to the base game, this set includes the expansions Europa 1912, Big Cities of Europe, and Orient Express. Ticket to Ride is a fun, fast-paced board game that is easy for novice players. For those interested in Ticket to Ride, the 15th Anniversary Edition is a great place to start, with plenty of room to grow.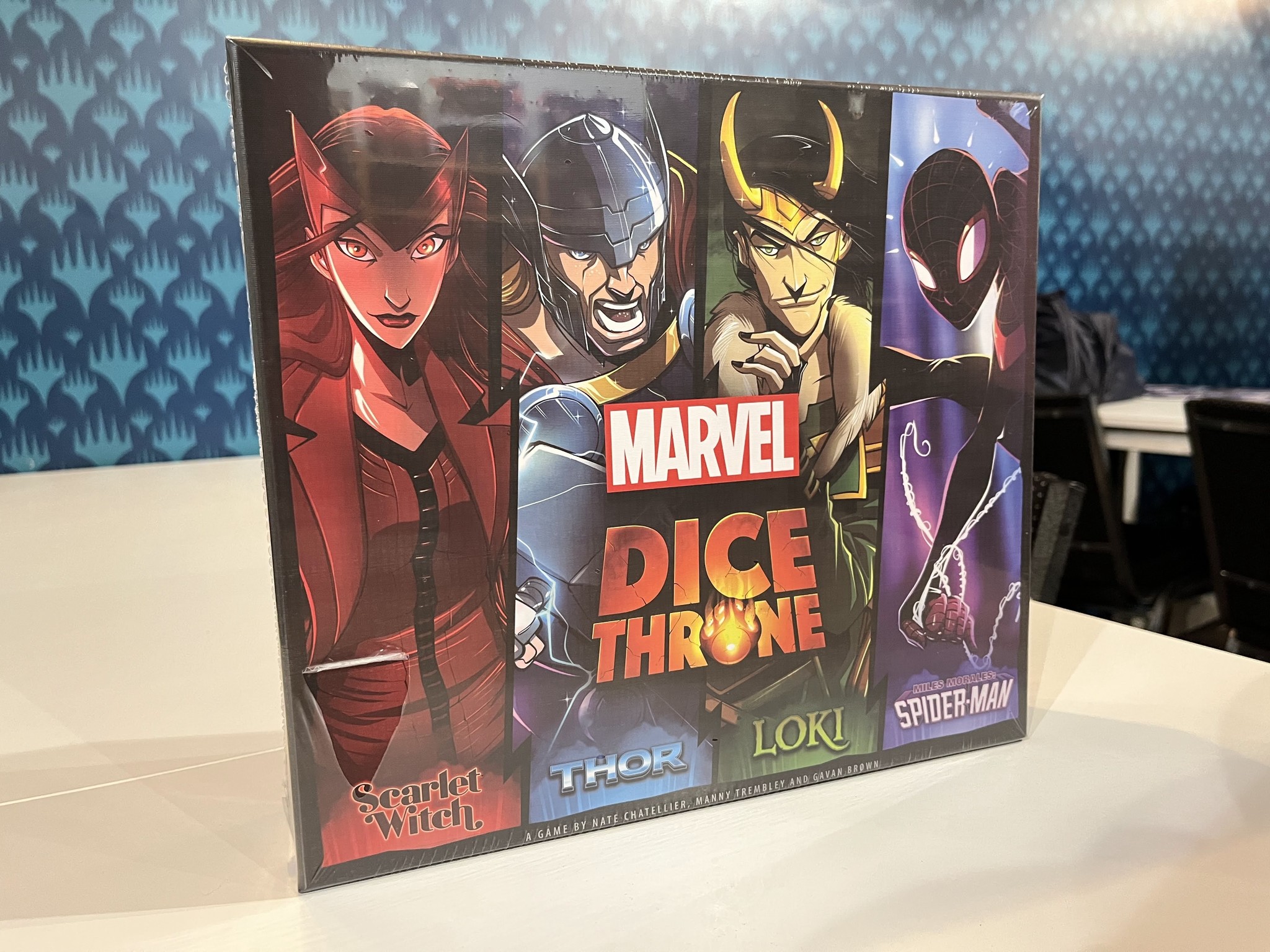 Marvel Dice Throne
The result of crossing Yahtzee and combat is Dice Throne, a successful head-to-head dice fest now themed with some of your favorite characters from Marvel. Marvel Dice Throne brings the engaging Dice Throne gameplay to the well-known Marvel Universe. The puzzle of which combinations to roll for is endlessly fun because it changes every turn and provides a lot of replayability.
You will roll combinations of five dice, up to three times per turn, to select those that allow you to trigger your desired character's powers and attack your opponent. The game was cleverly designed so that their unique powers and special abilities represent each Marvel character quite well. It is a low-complexity game: easy to learn, fast-paced, compelling and highly entertaining. This game is certainly a no-brainer for those fans of Marvel and Yahtzee (or other dice-based games).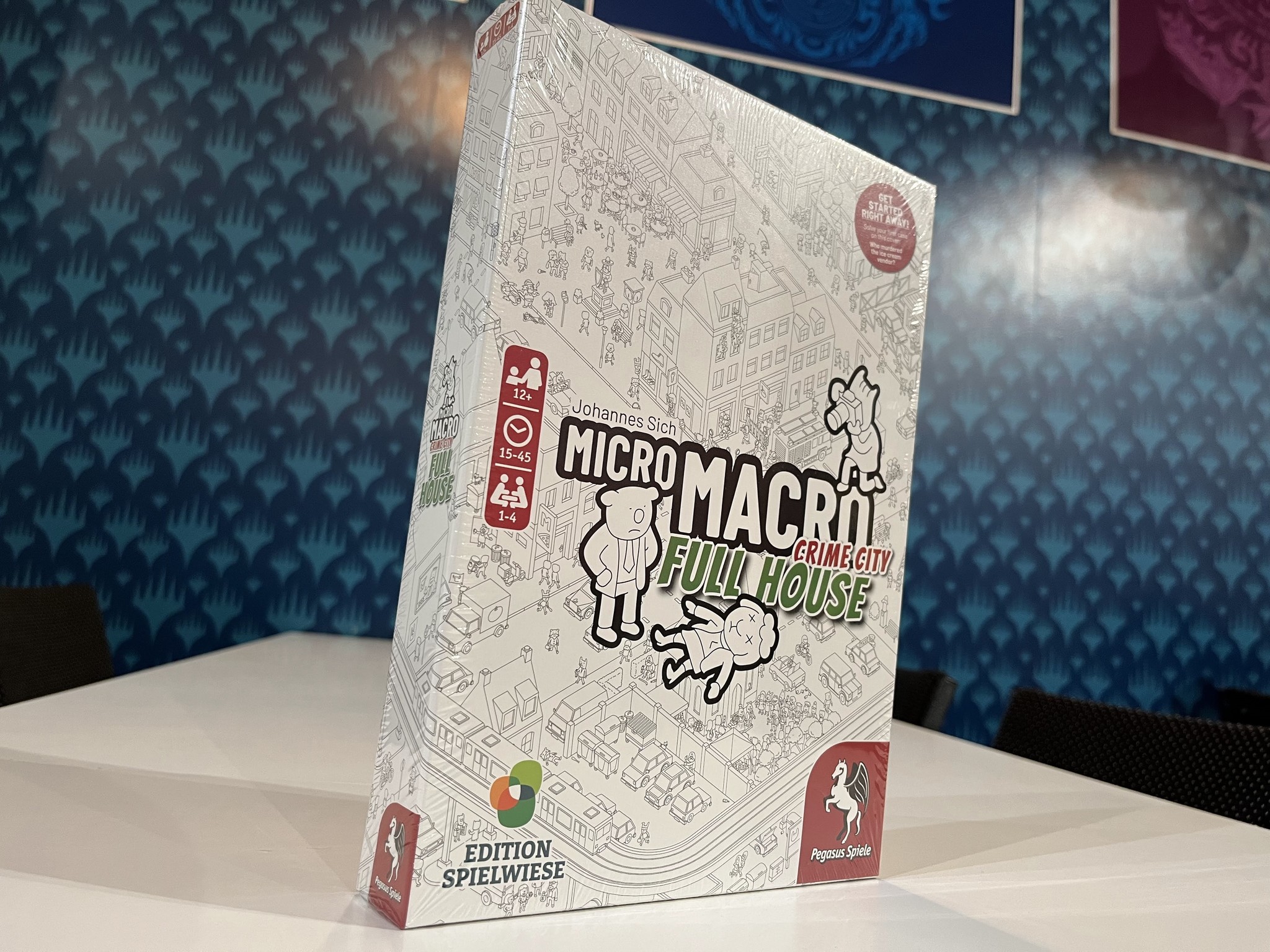 MicroMacro Crime City: Full House
There have been multiple crimes throughout the city. Now, you need to find all the information hidden on the giant city map to follow the trails of those responsible. How? With your Where's Waldo? skills, of course!
You will have 16 cases to solve. Each case consists of many cards requiring you to locate something on the map, uncover someone's whereabouts, or reveal other relevant information. It's up to you to figure out what happened from the pieces you've picked up along the way. For fans of crime-themed games, MicroMacro Crime City: Full House is one title you won't want to miss.
A Little Wordy
Matthew Inman, creator of Exploding Kittens, You've Got Crabs, Throw Throw Burrito, and other silly games designed A Little Wordy. In a departure from his usual offerings, A Little Wordy is a fun twist on classic spelling games. This is going to appeal to fans of Scrabble, Wordle, or even the daily crossword puzzle.
In A Little Wordy, each player receives a random combination of consonants and vowels and must form a word with these letters. In the next step, they hand over all their tiles to their opponent. To guess the opponent's secret word, each player uses clue cards from the letters they now have in front of them. The value of each clue card depends on the amount of information it provides. Your goal is to guess your opponent's word with a lesser clue value than they used to guess yours.
So, You've Been Eaten
So, You've Been Eaten is an artful game for only two players in which one player takes control of a Miner going down the gastrointestinal track of a giant Beast. The other player plays as the Beast. Well, technically the immune system of the beast. Sound weird? This one is incredibly unique and we're both impressed and delighted.
These asymmetrical roles result in different actions and goals. The Miner rolls three dice each turn to activate or upgrade various aspects of their consoles. While seeking nine crystals, they collect tools and battle the Beast's bacterial attacks. For the Beast, maxing out the number of bacteria in its gut or using five Immune Response cards are its strategies to digest the Miner. While at it, they may try to steal the crystals back, downgrade the Miner's console, and cause overall disruption. There is no doubt that You've Been Eaten is a gutsy, unusual, and asymmetric title that will immediately grab your attention when you play it. It is a game for those looking for something unique and unforgettable.