Here's a selection of 3 of our favorite new recommendations for the start of Summer!
If you're itching for something new to hit the table this Summer, we have a handful of recommendations for new games that are sure to hit the spot!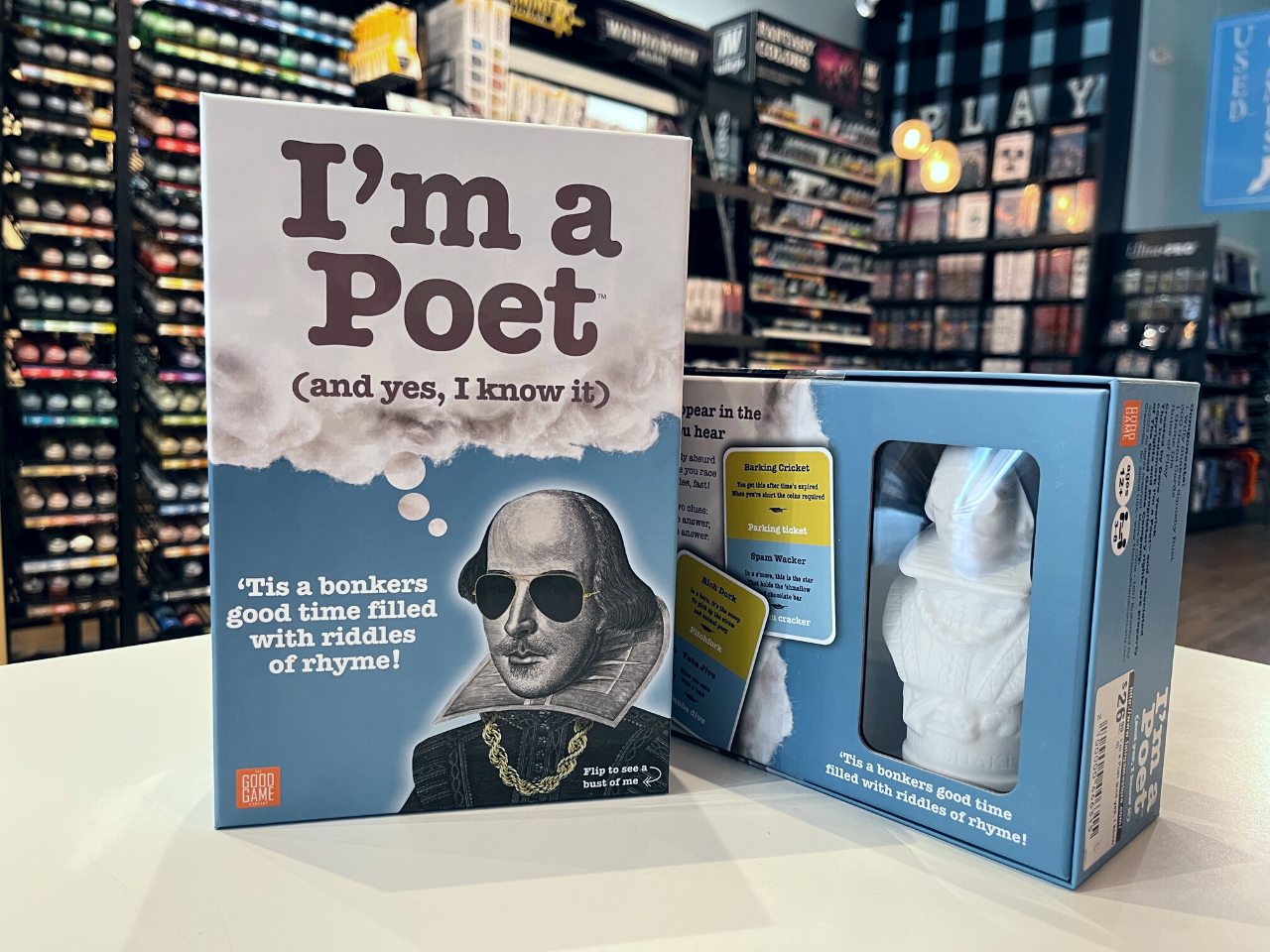 I'm A Poet (and yes, I know it)
If you want a great group game for backyard barbecues and family gatherings, I'm A Poet (and yes, I know it) is the perfect pick! A silly game of rhymes and deduction, this game of wordplay is actually incredibly simple to learn.
The Reader will read the group a poem, and everyone else will attempt to guess the correct answer. The poem includes two clues: the title of the poem will rhyme with the answer, and the poem itself will describe the answer. Here's an example:
Palm Bruise
On screen he's Ethan Hunt,
And yes, he's really doing that stunt
Figure it out? The answer would be Tom Cruise!
The first one to deduce the answer grabs the Shakespeare bust as fast as possible to earn the point. If no one gets it right, the reader wins the point. It's silly fun and can accommodate up to 8 players, making the perfect game to pull out at your next gathering!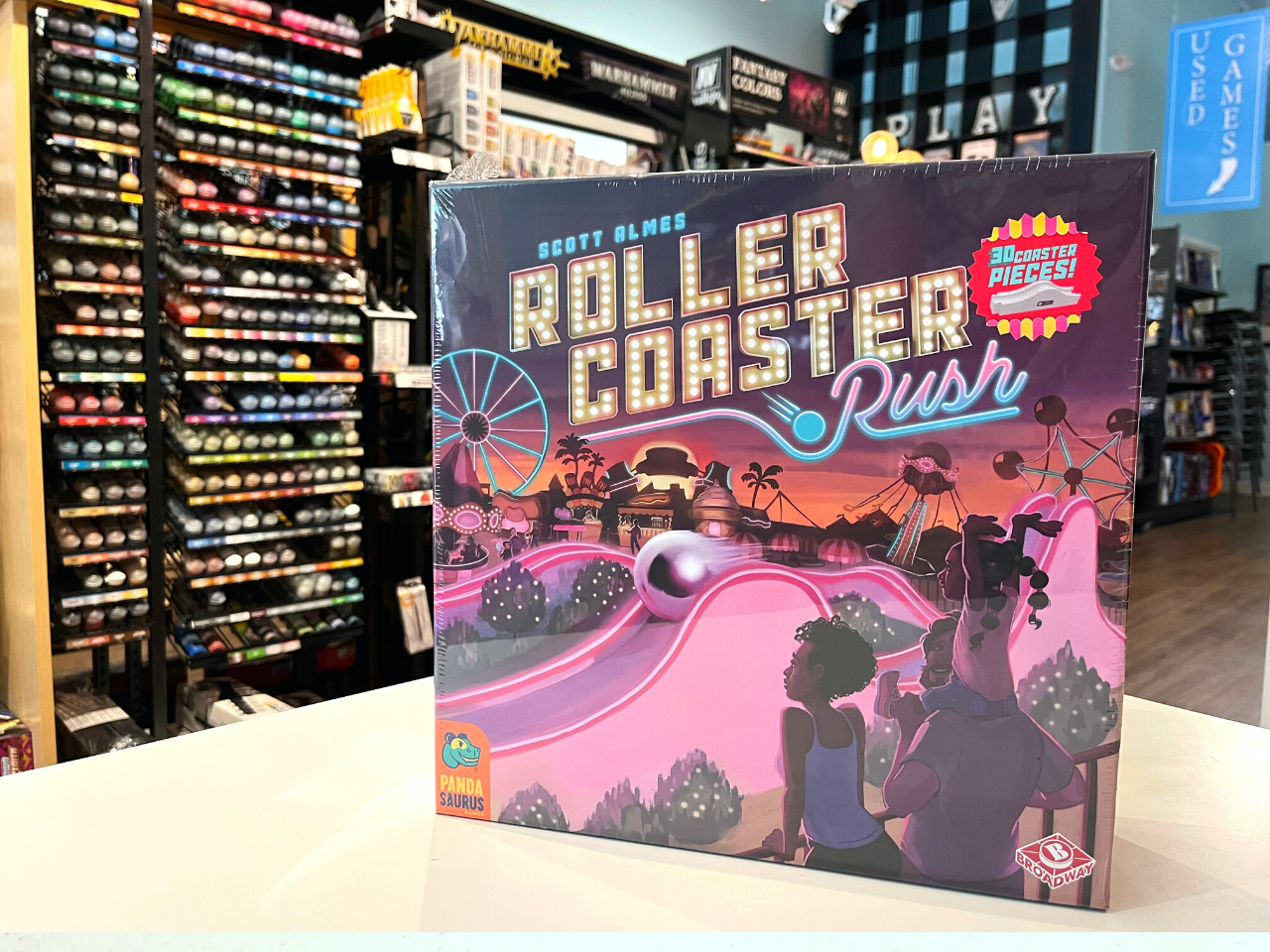 Roller Coaster Rush
It's hard not to be a fan of roller coasters. Even if you don't enjoy riding them, they are still an amazing feat of engineering. And now, you get to be your own coaster designer!
Roller Coaster Rush is an auction and building game for 2-4 players that will have players creating and running their very own roller coaster. The game has a ton of interaction thanks to its auction mechanic that will have you competing with your fellow players for the best coaster pieces. Seeing your coaster come to life in 3D is one of the selling points of the game and it has a great table presence. The best part is that you earn money by rolling marbles down your track, gaining coins from investors for each piece your marble successfully navigates! Roller Coaster Rush may look like a dexterity game, but it's actually a strategic drafting and auction game that's still light enough to be played with just about anyone.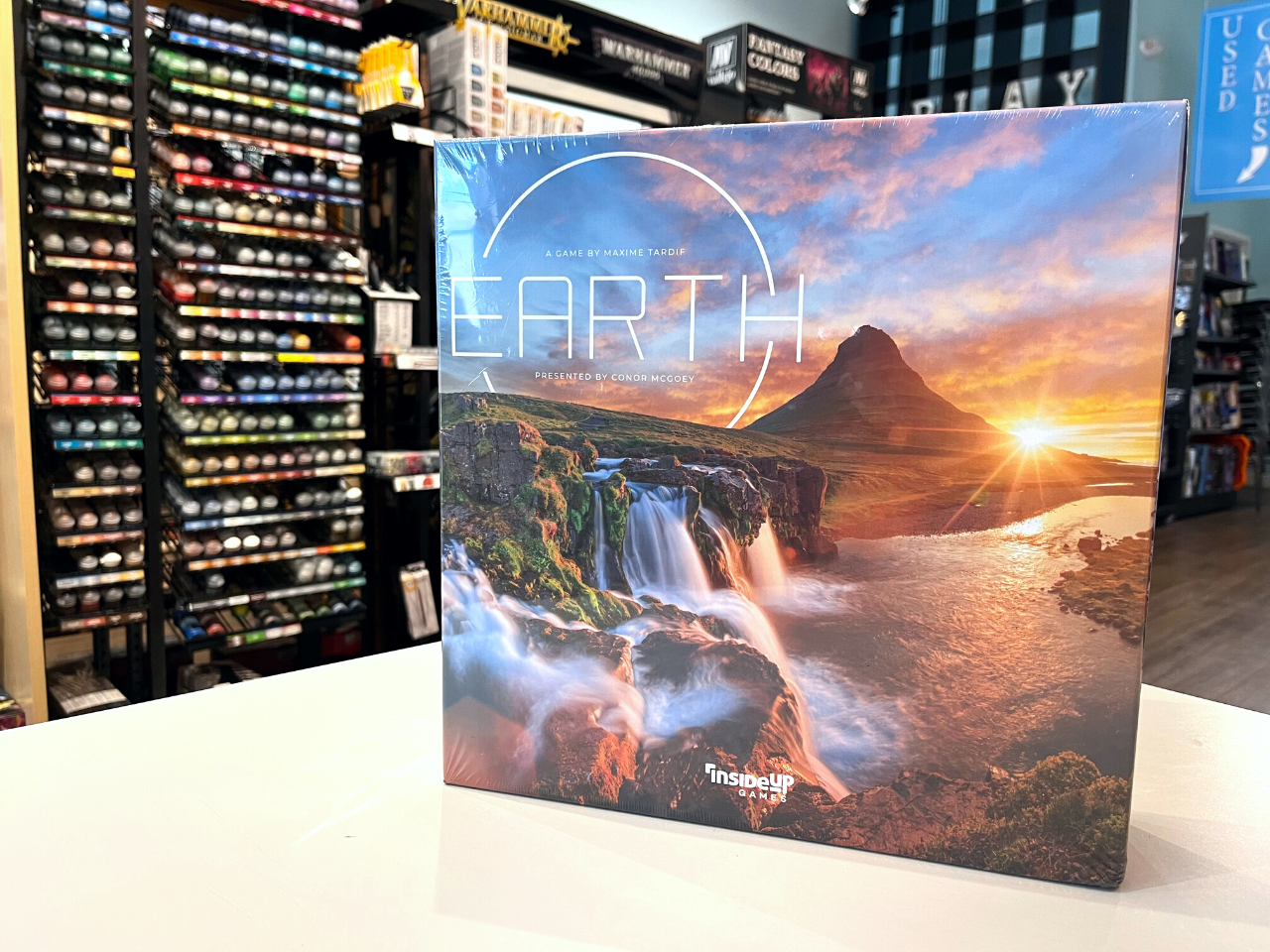 Earth
While not a heavy or complicated game in itself, Earth is definitely a game that has enough going on to keep you engaged throughout its 60 minute playtime. Earth is an engine building and tableau board game with a great nature theme.
Throughout the game, you'll be adding cards to your 4x4 grid (called a tableau) and taking actions to earn you points. The actions on cards are color coded, making it much easier to see which powers are related to one another. There is so much you can do in Earth, both in creating your tableau and also with powers that combo off one another - this one has a ton of replay value. Some other games that are similar to Earth include Wingspan and Terraforming Mars. If you enjoy both of those titles, then Earth might be a hit for your gaming table.